Lil Wayne's Daughter Gets a Ferrari and a BMW for Her Sweet 16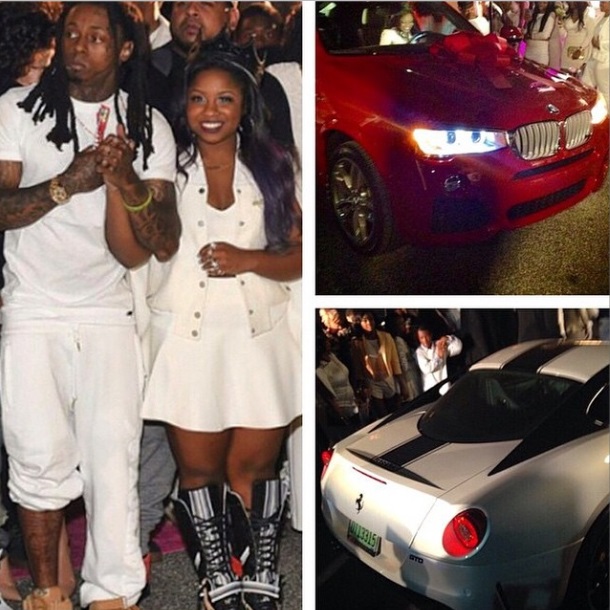 Lil Wayne's daughter Reginae had her sweet sixteen party recently and in addition to a concert by Nicki Minaj, the young lady got the keys to two sweet rides. Lil Wayne bought his daughter a BMW X4, which is a pretty reasonable car to buy a 16 year old (considering he's a millionaire who owns a Bugatti Veyron). Lil Wayne's Ex-wife Toya wasn't as reasonable in her choice of birthday presents, she bought Reginae a Ferrari 599 GTB.
The BMW X4 xDrive28i has a 240-horsepower four-cylinder engine and all-wheel drive, which makes it a great car for a learning driver. The Ferrari 599 GTB has a 612-horsepower V12 engine and rear-wheel drive, which might make it a little hard for a sixteen year old to handle.
Image via skyylevel_media on Instagram