Aluminum 2015 Ford F-150 Ecoboost Earns 26-MPG Rating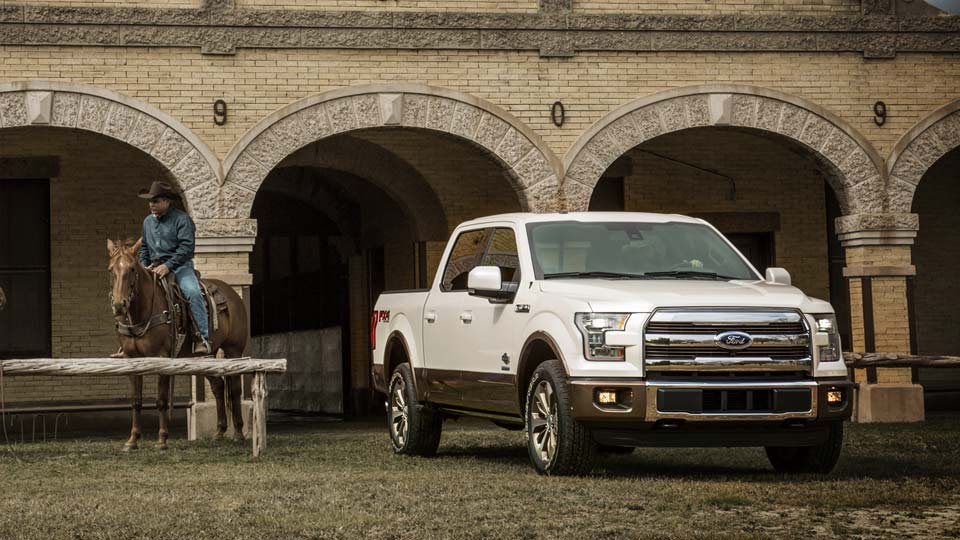 The 2015 Ford F-150 will get 26-mpg when equipped with the 2.7-liter Ecoboost turbocharged V6 engine and rear-wheel drive. The F-150's 26-mpg highway rating is joined by a 19-mpg city rating for 22-mpg combined. These impressive fuel economy ratings come thanks to a new aluminum body and other weight-saving construction materials in the new F-150.
A few years ago, 26-mpg was a good rating for a compact car. The MKIII VW Jetta got 26-mpg highway with the most efficient four-cylinder engine. Folks grieving the loss of the Ranger will be impressed by the F-150's 26-mpg rating too, the 2011 Ranger four-cylinder rear wheel-drive was rated at 22-mpg city, 27-mpg highway.
The 2015 F-150 will be available with the fuel-sipping 2.7-liter Ecoboost, a larger 3.5-liter Ecoboost, the base 3.5-liter V6 and a 5.0-liter V8. The 3.5-liter Ecoboost's 420 lb-ft of torque give it the highest towing rating, 12,200 lbs. The 5.0-liter V8's payload of 3,300 is the highest available, though it only ekes out the advantage over the 3.5-liter Ecoboost by 30-lbs.
Ford hasn't announced fuel economy ratings for each of the many, many different combinations of engine, drivetrain and bodystyle the 2015 F-150 will be available in (a brief highschool math calculation of four engines times three bodystyles times two drivetrains yields 32 different trucks, each of which will get different gas mileage.
Image via Ford