Hanley Ramirez' 800-HP Lamborghini Aventador
Hanley Ramirez sent his Lamborghini Aventador to The Auto Firm in Miami for a bit of customization. Usually when The Auto Firm gets ahold of a car, it leaves with a completely different look, but Hanley Ramirez' Aventador left looking exactly the same as when it went in. That's because the Aventador is gorgeous from the factory, Ramirez asked The Auto Firm to give the Aventador a little extra horsepower.
The Auto Firm posted this picture to Instagram: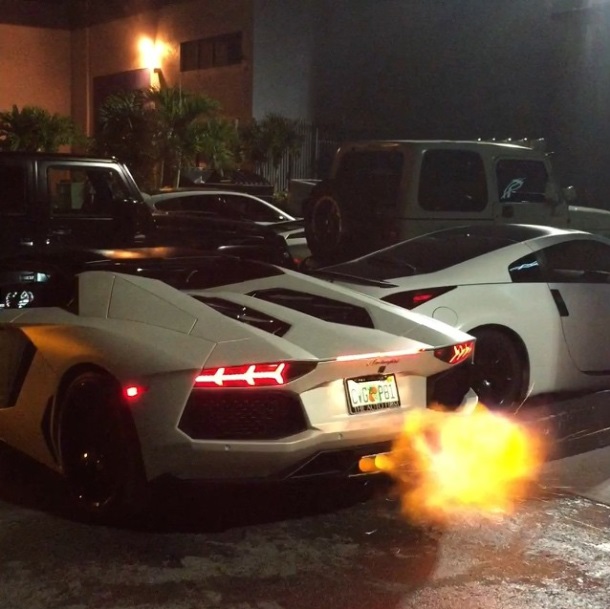 I did say next time you saw @hanleyramirez13 Lambo it would be shooting fire… Additional 120 Horsepower to this beast… Stay tuned for more videos tomorrow…
An extra 120-horsepower added to the 690-horsepower Aventador adds up to 810-horsepower, which is an absurd amount of power.
Congrats to two of our own family members, @hanleyramirez13 & @kfp48 on their new journey to the Boston Red Sox organization… I wish you both the best… #AvorzaMovement
Hanley Ramirez also has an International MXT customized by The Auto Firm