Hanley Ramirez' Custom International MXT
LA Dodger Hanley Ramirez drives an International MXT that has been customized by The Auto Firm in Miami.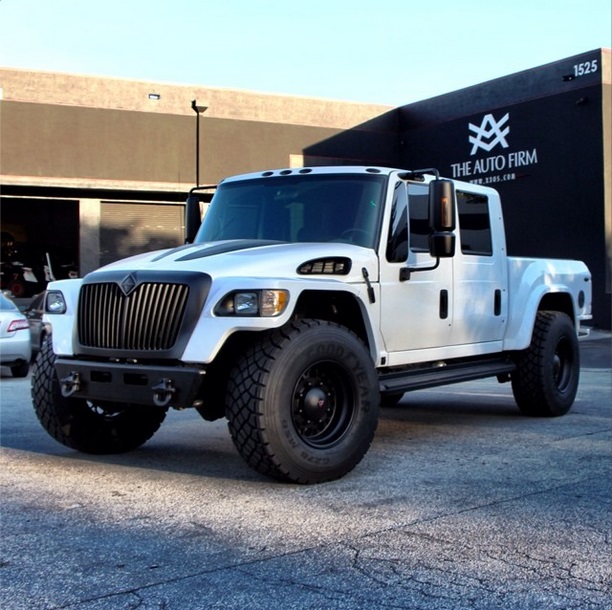 International's line of oversized pickup trucks were popular with businesses as promotional vehicles and private owners with a lot to prove. International's medium duty trucks with pickup beds were some of the largest vehicles you could drive without a CDL license (of course now you can load up a Ram 3500 with enough weight that you'd need a CDL). The MXT, which Hanley Ramirez has, was specifically built as a pickup with a lower cab than the other XT models and a unique pickup bed (the other trucks borrowed the Ford Superduty's bed.
With a starting price higher than the Mercedes-Benz S-Class and gas mileage in the low teens, International stopped selling the CXT RXT and MXT to focus on commercial vehicles in 2008 when the market for massive trucks shrank.
Image via The Auto Firm on Instagram