Lindsey Vonn Crashes, but Her Audis Are Fine
Lindsey Vonn had an awful crash at highway speeds on Tuesday and was injured pretty badly. No cars were involved. Vonn, a U.S. Olympic skier, was competing in the high-speed Super G event in Austria at the Alpine world championships when she crashed, tearing two ligaments in her knee and broke her tibia. Vonn will need surgery next week in Vail, CO to repair the damage to her knee, which can take between six and eight months to heal.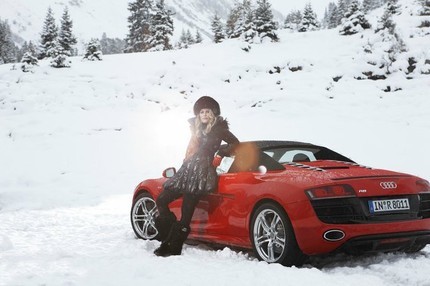 While injuries Vonn sustained are serious, many high level skiers with similar problems have returned to the slopes less than a year after surgery, according to The New York Times. Vonn is planning to compete in the 2014 Winter Olympics in Russia next year even with her injuries and told the Associated Press "I can assure you that I will work as hard as humanly possible to be ready to represent my country next year in Sochi."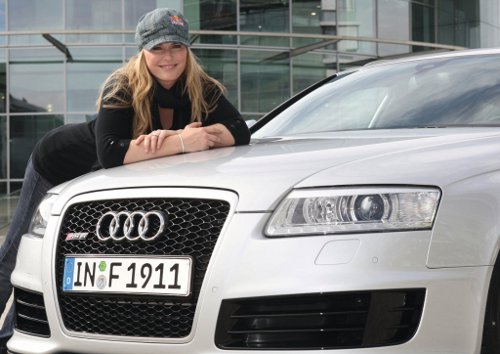 Lindsey Vonn was photographed with both the Audi R8 Spyder and the Audi RS6, two very fast cars to match Vonn's skiing. The Audi R8 Spyder has a 5.2-liter V10 engine with 525-hp and a 0-60-mph time of 3.7 second. The Audi RS6 is a bit more practical for someone like Vonn who might have gear and skis to carry around, the full-sized wagon is powered by a twin-turbo 5.0-liter V10 engine with 571-hp. Both have all-wheel drive, so getting through the snow wouldn't be a problem.
Lindsey Vonn Audi R8 picture via Queen of Sports.
Lindsey Vonn Audi RS6 picture via Auto Evolution.