Luxury Dealers Offering Cash to Lure Shoppers of Competing Brands
If you're in the market for a luxury vehicle, a few dealerships are offering cash incentives to get you to buy one of their new vehicles. Dealerships often offer incentives and promotions in addition to the manufacturer auto loan and lease incentives.
Galpin Jaguar in Van Nuys, Calif. (Los Angeles area) is offering shoppers a $1,000 gift card if they test drive a new Jaguar and ultimately purchase a luxury vehicle from a competing brand. Galpin Jaguar's $1,000 Platinum Test-Drive Challenge started March 10 and ends April 30. Competing brands include Audi, BMW, Mercedes-Benz, Lexus and Porsche.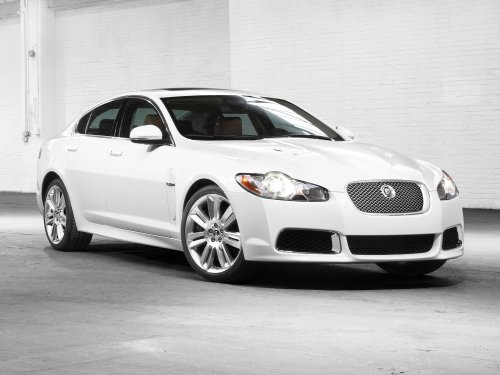 One Jaguar dealership is offering $1,000 if buyers choose a competing brand after a test-drive of one of its Jaguars.
Specific competing models that qualify under the promotion are listed on Galpin Jaguar's site. Shoppers must purchase a competing vehicle within 10 days of their 2011 model-year Jaguar test-drive. Shoppers who ultimately choose a competitor instead of the Jaguar will receive a $1,000 American Express Gift Card from the dealership.
Galpin Jaguar had not given out any gift cards as of Sunday, March 27, USA Today reports.
Many Mercedes-Benz dealerships are offering a similar promotion of up to $2,000 to current owners of competing luxury vehicles if they choose a new Mercedes-Benz.
Current owners of BMW, Audi, Lexus, Porsche, Jaguar, Land Rover, Acura, Infiniti or Cadillac vehicles are eligible for the cash if they purchase or lease a new 2010 or 2011 Mercedes-Benz vehicle from a participating dealership. Owners and lessees are not required to trade their current luxury vehicle in toward a new Mercedes-Benz, but most show their registration to prove ownership, Auto Remarketing reports.
With an increasing number of shoppers returning to market for a new luxury vehicle and an increase of competitive lease and auto loan rate incentives among the luxury brands, it's no surprise individual dealerships would offer additional incentives to convince shoppers to buy from them.