Macklemore's Cadillac Fleetwood Limousine from White Walls Video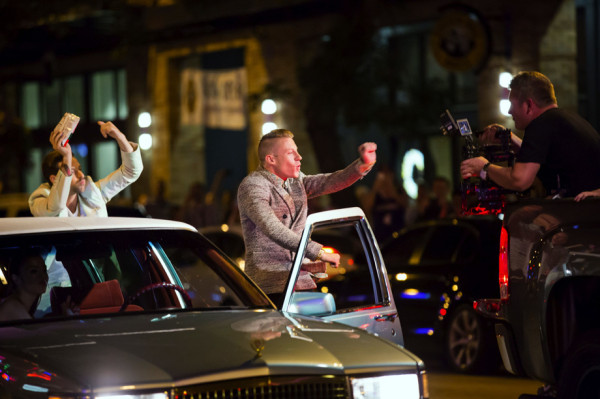 Macklemore and Ryan Lewis were spotted with an old school Cadillac limousine in Seattle this weekend. Shooting the video for White Walls, Macklemore and Ryan Lewis brought out a Cadillac Fleetwood limousine from the late 80s.
Macklemore talks about keeping it old school in his Cadillac in the song:
"I don't got 24s

But I'm on those white Vogues

That's those big white walls round those hundred spokes"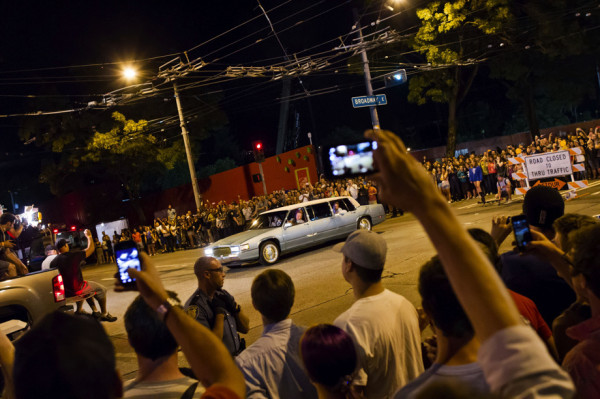 I think the old Cadillac Fleetwood limo on Vogues and hundred spoke wheels fits Macklemore's Thrift Shop style pretty well.
Macklemore just shot the video for White Walls so obviously it isn't on the official Youtube channel yet, but here is a video from another Youtuber with lyrics (they missed that one of the lines is "mustard and mayonnaise" and wrote "most of the Mayonnaise," so obviously they aren't fans of Vogues).
Macklemore's Same Love is definitely one of the best songs to come out in the last decade. I'm a really manly man, so I don't get emotional often, and it's very rare that music affects me, but Same Love does every time I hear it. If you haven't heard it, you're missing out, so fix that.
Source: Celebrity Cars Blog.