Maria Sharapova's Porsche Collection
Beautiful. Fast. Technically proficient. A long history of winning at the highest level of competition. All things Maria Sharapova and Porsche cars have in common. Sharapova just won the Porsche Open Grand Prix for the second year in a row and won a second Porsche 911 convertible.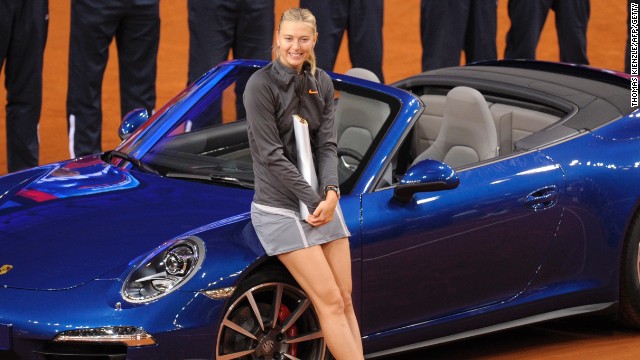 Sharapova's 2013 win earned her blue 911 convertible (above) to go with her white 911 Carrera convertible (below), awarded for the 2012 Porsche Grand Prix. Porsche also decided that since they're already filling her garage with free cars, they might as well put Maria Sharapova on the payroll too, and has announced that she will be the Brand Ambassador for Porsche for the next three years.
Maria Sharapova is kind of the rich man's Anna Kournikova. Kournikova was better known for her looks than her tennis winnings, while Sharapova has managed to overshadow her astounding good looks with a whole ton of talent at Tennis. And of course, just like with Porsches, the knowledge of her insane skills makes her much more attractive.
Maria Sharapova blue 911 picture via Live Tennis Guide.
Maria Sharapova white 911 picture via USA Today.