Maserati Planning Ghibli Sedan and Levante SUV, Plans to Increase Sales 8x
Maserati has announced that it will build a midsized sedan and an SUV. Maserati's move into mainstream vehicles is ambitious, especially when the company claims it will octuple sales over the four years from 6,150 in 2011 to 50,000 in 2015. Maserati currently sells the Quattroporte large sedan, GranTurismo coupe and GranCabrio convertible.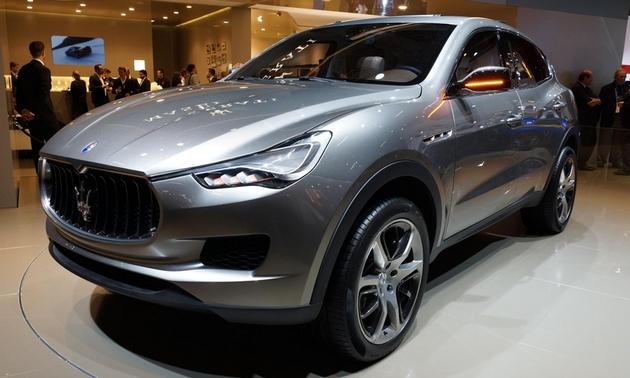 The Maserati Levante will be the production name for the Kubang SUV concept (shown above) seen at the 2011 Frankfurt auto show. The Levante will go on sale for the 2013 model year and will be built in Chrysler's Jefferson North Assembly Plant in Detroit alongside the Jeep Grand Cherokee, which the Levante will share a platform with. Maserati has not announced if the Kubang will use the the company's 400-hp 4.2-liter V8, the 434-hp 4.7-liter V8 or, more likely, several other engines from Fiat's, Alfa Romeo's and Chrysler's stables.
The Ghibli sedan will be revealed in production form next spring, but will be smaller than the Quattroporte sedan. Expect the Maserati Ghibli to compete with the BMW 5-Series, Mercedes-Benz E-Class and Audi A6. The Ghibli could use the Chrysler's midsize car platform currently used on the Chrysler 300, Dodge Charger and Dodge Challenger when it goes on sale in 2014.