Ndamukong Suh's Crashed 1970 Chevelle SS
Ndamukong Suh is in the headlines again this year after his second thanksgiving cheapshot in as many years. Last year Suh was suspended for stomping on an opposing player during the Lions Thanksgiving day game. Suh won't be suspended for kicking Houston Quarterback Matt Schaub in the groin during this year's Thanksgiving game, but could still face fines, according to Yahoo.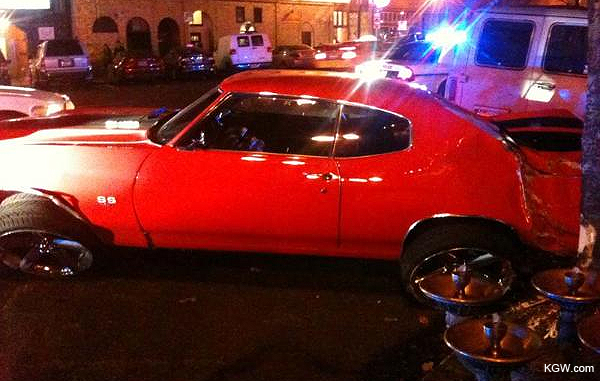 Ndamukong Suh also made headlines when he crashed his Chevelle. Suh originally claimed that he lost control of his 1970 Chevy Chevelle SS when he went to pass a taxi. Later, a passenger in the car claimed Suh was driving too fast and showing off his Chevelle, which came from the factory with between 325 and 375 horsepower from its 6.5-liter V8 engine.
"When the light turned green, he floored it," the passenger told Portland TV station KGW, according to Yahoo. "I just remember going so fast and it was violent and just getting thrown around like rag dolls."
Because there were no serious injuries in the crash, Suh didn't face any penalties for this misbehavior either, besides the damage to his Chevelle.
Times are rough, and apparently that leads to bad thoughts in my subconscious. My last celebrity story was also about a wrecked car, Amar'e Stoudemire's Range Rover that was flooded by hurricane Sandy. I promise I'll write about happier things.
Image via Yahoo.