New 2014 Toyota Highlander Starts at $30,000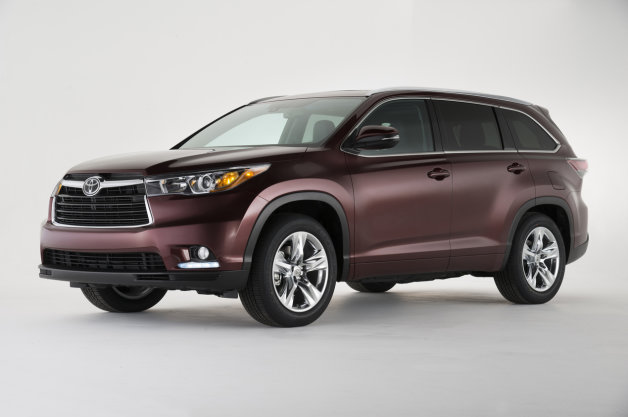 The new redesigned 2014 Toyota Highlander will start at just over $30,000, less than a one percent increase over last year's model.
The 2014 Toyota Highlander will start at $30,074 for a four-cylinder, front-wheel drive Highlander LE and range up to $44,450 for a V6, all-wheel drive Highlander Platinum with a panoramic moon roof, heated front and rear seats, a heated steering wheel, a pre-collision warning system, a lane departure warning system and adaptive cruise control. The Highlander Hybrid Platinum will start at $50,650.
The starting price of the 2014 Highlander is only $195 more than the 2013 Highlander, just a 0.64% increase. For a redesigned car with a completely new exterior and interior, that's a bargain. Expect to see heavy discounts on any leftover 2013 models when the 2014s start arriving on dealer lots.
The Highlander isn't the only car in its class to be redesigned recently. The Nissan Pathfinder was redesigned for 2013 and the Ford Explorer, Dodge Durango and Jeep Grand Cherokee were all new in 2011.
Source: Autoblog.

Image via Autoblog.