New Cars With the Biggest Discounts in July
Sport utility vehicles are making a comeback, according to new car price research website TrueCar.com. The site's latest trend analysis shows that SUVs are the fastest selling new vehicle category. Car shoppers should see discounts up to 20 percent on SUVs this month.
"The recent uptick in demand for SUVs indicates that consumers have become immune to increasing gas prices and are willing to pay more for the comfort and space, despite the fragile economy," Jesse Toprak, VP of industry, trends and insights for TrueCar.com, said in a statement. "The love affair with SUVs isn't over yet, consumers just prefer they burn a little less gas and look pretty."
TrueCar.com predicts that the best day of July to buy a car is the 28, where buyers should see about a 12.5 percent discount. The site also says the 2010 Chevrolet Silverado 1500, Jeep Grand Cherokee, Hyundai Sonata, Ford Ranger, Mercury Grand Marquis, Ford Focus, Chevrolet Tahoe, Lincoln MKX, Ford Mustang, Kia Sedona, Chevrolet Corvette, Jeep Patriot, Lincoln MKZ, Toyota Yaris and Ford Transit Connect will have the best discounts in July, ranging from 10 to 22 percent.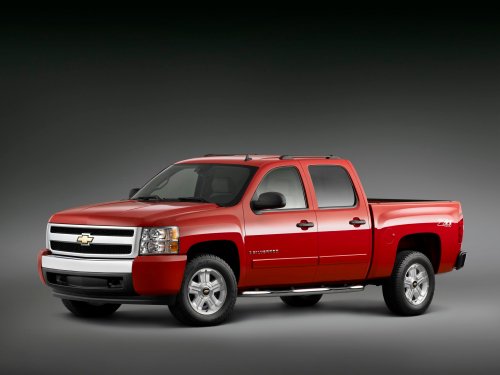 The 2010 Chevrolet Silverado 1500 is expected to have up to a 22% discount in July, according to TrueCar.
The site's report also shows that of the top 10 2010 vehicles with the fewest days in inventory, nine are SUVs. This means that the shorter amount of time a new SUV or vehicle sits on the dealership's lot, the less chance you have of negotiating the price down. The longer a new car sits in inventory, you'll have a better chance of negotiating a discount on the price. The top five vehicles in July with the most flexible price in terms of negotiations with the dealer, according to TrueCar, are the Honda Insight, Mitsubishi Endeavor, Mazda5, Toyota Yaris and Nissan Titan.
If the vehicle you're considering isn't on TrueCar's list as having a big price discount in July, don't worry. Unless it's a hot-selling, rare new car, you should still try and negotiate the price of the vehicle down, then negotiate the auto loan or lease terms.