New Credit Card Rules Go Into Effect Monday
Consumers planning to apply for a car loan soon need to start carefully looking at the terms of their credit card accounts. Chances are, something has changed.
The new credit card law goes into effect Monday and hopefully will protect consumers from unfair credit practices. But consumers should know that not all of the practices credit card companies use will be banned under the new law. Some of the new rules may actually negatively affect credit scores, which means car shoppers may receive a higher interest rate on their auto loan.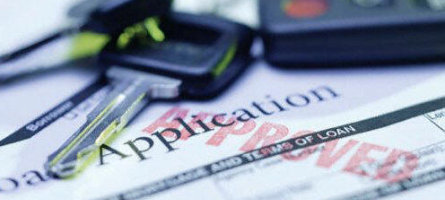 Credit card companies have already been doubling and tripling interest rates in anticipation of the law and they have also implemented new fees and severely cut credit limits. A decreased credit limit can lower your credit score by increasing your ratio of how much you owe compared to how much credit you have available. Car loan lenders and lessors like to see that number less than 30%, or preferably less than 10%.
Here's what to look for if you'll be applying for an auto loan or lease in the next six months.
Look out for new fees, like inactivity fees and annual fees. We've even heard of issuers potentially charging a fee if you pay off your account in full every month. If your current credit card with no annual fee decides to add one, Reuters suggests you call and threaten to cancel the card unless the fee is dropped. Consumers with bad credit may want to consider paying the fee though, especially if they only have one or two accounts and are trying to build or rebuild their credit scores.
Young consumers under the age of 21 won't be able to apply for credit cards with the new law. The exception is if their parents co-sign or if they have a job earning enough to justify the credit. This will make it more difficult for young drivers to build credit to get approved for a car loan.
Late fees may go up. Although credit card companies have to give you more advance notice before your bill is due, they can increase the late fee, with some upward of $50.
Reuters suggests if you have any questions to log on to a town hall meeting at 2 p.m. Monday at CreditCards.com. You can ask Austan Goolsbee, President Obama's economic adviser, about the new credit card law.