New Sportier Looking 2014 Toyota Corolla
The completely redesigned 2014 Toyota Corolla has been revealed and its new aggressive, angular styling is a welcome change to the small car market that should be a hit.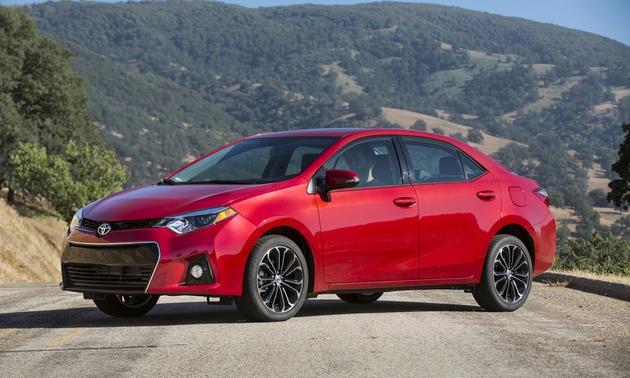 While the 2014 Toyota Corolla doesn't have the Furia concept car's sporty grill, it does have a more conservative evolution that still looks better than the outgoing model. The 2014 Corolla will also use LED lights for the low beams and to provide some style to the front headlight assembly. The rear end of the 2014 Corolla doesn't seem to have any of the
Some changes to the Corolla will be welcomed by the public while others, like the angular styling that I like so much, might be a bit more controversial. The new Corolla is four inches longer than the 2013 model, which should give it more leg room and make the Corolla more comfortable than ever before.
Melty looking flame surfacing, like what's found on the Elantra, is popular right now on cars, so will buyers expecting that look decide to skip the Corolla? Or do you think they'll appreciate the redesigned Toyota Corolla for providing a bit of variety in the small car world?
Image via Autoweek.