OJ Simpson's White Bronco
O.J. Simpson was convicted today and sentenced to up to 33 years in prison. The Juice is famous for his low speed chase in a friend's 1993 Ford Bronco. Orenthal James was found guilty on all counts, so you won't see him on the roads any time soon, but when he does maybe he'll want another white Bronco for himself. The Blue Book value of a 1993 Ford Bronco is $5,015. That's a whole lot of license plates to stamp.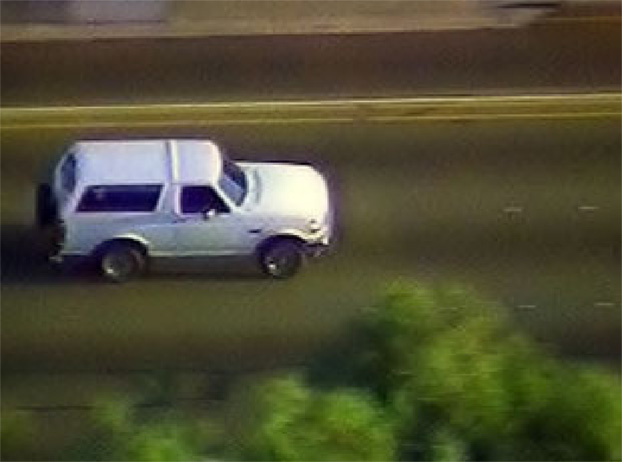 Not a bad looking car.
Picture via motoricon.com