OMG! You Could Win a Volvo Just Like the One Edward Cullen Drives in "The Twilight Saga: New Moon"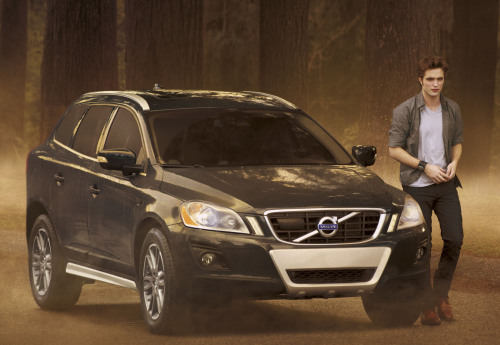 Are you a huge Twilight fan? Do you have a massive crush on Edward Cullen (played by Robert Pattinson)? If you answered yes, you can enter for a chance to win tickets to the premiere of New Moon and play for a chance to win a new Volvo XC60, just like the one Edward drives in the Twilight sequel.
Fans should go to www.WhatDrivesEdward.com, where they can enter for a chance to win two tickets to the New Moon world premiere in Los Angeles on Nov.16 and an opportunity to meet select members of the New Moon cast.
The contest, sponsored by Volvo, puts Twilight fans' knowledge to the test in an interactive game-like contest that starts Nov. 1. Players must register on the Web site and will receive clues to help solve a series of puzzles, Volvo said in a statement.
"Volvo is central to Edward's character in the Twilight saga," said Doug Speck, president and CEO of Volvo Cars of North America. "One lucky fan will be the first to solve all of the puzzles in Volvo's What Drives Edward contest and win a new XC60. While the XC60 doesn't come equipped with a vampire, the winner will experience the power, beauty and protection that is Volvo — and it will transport them to all of their great moments in life."
The puzzles increase in difficulty and players are encouraged to exchange hints through Facebook, Twitter and MySpace. The contest runs from Nov. 1 through Nov. 23. "The Twilight Saga: New Moon" opens in U.S. theaters Nov. 20.
Image via Volvo Cars of North America.