Protect Your S – Mercedes S-Guard Armored S-Class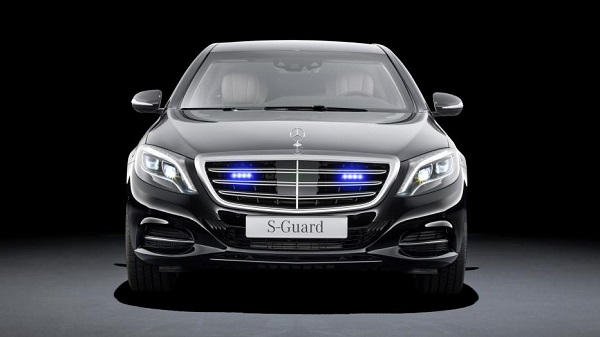 Mercedes has announced an armored version of its new W222 S-Class flagship sedan. The S Guard model will only be available on the long wheelbase V 12 S600 and will be able to protect against small arms fire and explosives from the factory.
I've only ever known one person who owned an armored car. It was a 20 year old V12 BMW 7-Series and it (unsurprisingly) lasted him about a year before it cooked either the electronics or the transmission, I can't remember which. It was replaced by a Manx replica buggy, so it's pretty clear the ability to withstand small arms fire wasn't a deciding factor in his purchasing decision. The reason I mention this is that I have no idea what the target audience for an armored S-Class is looking for in a car.
The S600 Guard armored W222 has VR9 level protection, which means the car can withstand being shot with 7.62x51mm (used in the M14 and M60 for example) and 5.56x45mm (used in the M16) rounds from a variety of angles. The armored W222 S-Class will also has underbody armor that will protect it from common mines and grenades. An onboard fire suppression system and runflat tires will also keep occupants safe in dangerous situations.
The new S600 S Guard will come standard with the Chauffeur Package, which adds allows moving the front passenger side seat farther forward and the Warmth Comfort Package for heated and massaging rear seats, but each S Guard will be built to order, so buyers will be able to customize to their hearts content.
Source: Auto Week