Redesigned 2014 Mini Cooper Revealed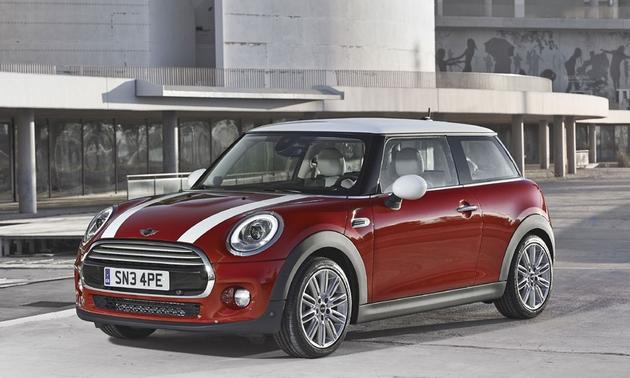 The 2014 Mini Cooper hardtop has been revealed. Completely redesigned, the third generation 2014 Mini Cooper hardtop marks a much larger change from the 2013 model than the last redesign. The 2014 Mini Cooper is larger, has a completely new platform, uses new engines and a newly redesigned interior missing much of Mini's trademark quirkiness.
The most obvious changes to the 2014 Mini Cooper are outside, where the car's retro styling has evolved into a sleeker, more modern look that is still instantly recognizable as a Mini. LED headlight accents are now available on the 2014 Mini Cooper and will probably be one of the most commonly ordered extra charge items on the cars, maybe even more than automatic transmissions. The new Mini will be 4.5 inches longer, 0.3 inches higher and 1.7 inches taller than the 2013 Mini.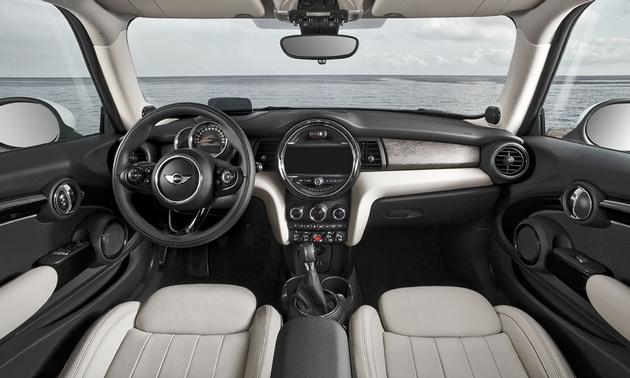 Inside, the 2014 Mini Cooper ditches the center mounted speedometer for a more traditional placement right in front of the driver. Also gone are the center mounted door locks and window controls, which have been moved to the doors.
The 2014 Mini Cooper will be powered by a 1.5-liter three-cylinder engine with 134-horsepower and 162 lb-ft of torque. 2014 Mini Cooper S models will get a 2.0-liter four-cylinder engine with 189-horsepower and 207 lb-ft of torque. The 2014 Mini Cooper S will not have a top speed of 146-mph, up from 142, and a 0-62-mph time of 6.8 seconds, down from 7.0-seconds. Gas mileage on the 2014 Mini Cooper S is up to 41.3-mpg, according to Autoweek.
Images via Autoweek.