Yasiel Puig's Rolls Royce Ghost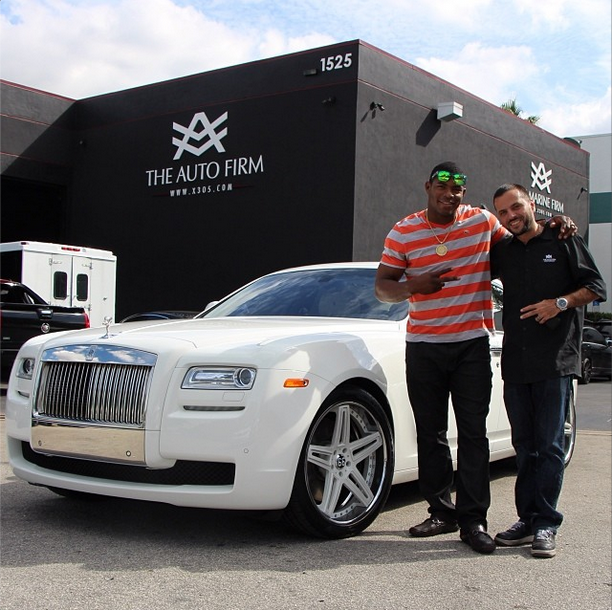 Yasiel Puig, Right Fielder for the Los Angeles Dodgers, drives a Rolls Royce Ghost. Puig is celebrating his first offseason as a Major Leaguer in style, rolling in the quarter-million dollar Ross Royce with custom wheels.
The Auto Firm in Miami posted this picture of Yasiel Puig with his Rolls Royce Ghost sitting on custom rims on Instagram with "66" written in the center caps with the caption "Nothing feels better than making all our clients happy, specially when they are as big as my boy @puigyasiel , lol… #AutoFirmAddiction"
Yasiel Puig defected from Cuba in 2012 in order to play Major League Baseball. Once he was eligible to play in the Major Leagues, the LA Dodgers signed him to a $42 million contract. The Dodgers didn't get a bad deal on Puig, in his rookie year the right fielder had a .319 batting average with 19 home runs and 42 RBIs. Puig hit four home runs in his first five MLB games, including two in his second game, then went on to come in second place for Rookie of the Year for 2013.
Image via The Auto Firm on Instagram.