Reggie Bush's 1971 Chevelle SS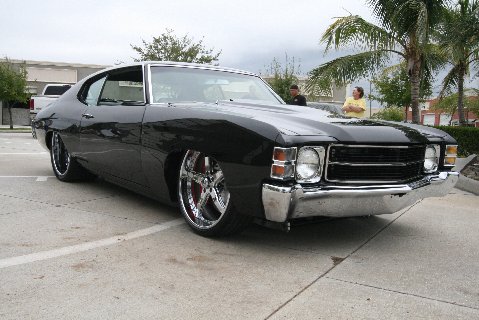 Reggie Bush had a huge game on Sunday, rushing for 172 yards and two touch downs in the Miami Dolphins. Bush is a powerhouse that could give the Dolphins a chance this year (hey they're tied for first in the AFC East right now, so this could be the year) and his car is a powerhouse too.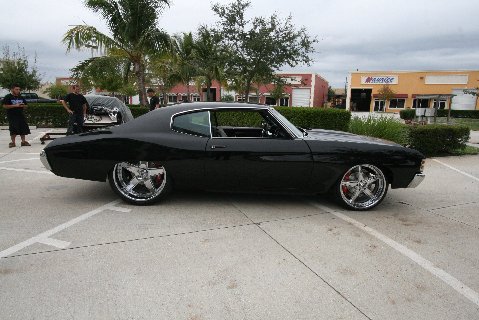 Reggie Bush had a 1971 Chevrolet Chevelle SS built by Streamline Designs in FL while he was with the New Orleans Saints. The Chevelle also had a complete ground up restoration with a custom chassis built for the air suspension. You aren't getting the body of a Chevelle that close to the ground without a lot of custom work especially with huge 22 inch Ashanti wheels up front and 24 inchers the back
Reggie Bush's Chevelle isn't just for show, like the running back, the car has some speed. The Chevelle is powered by a 680-horsepower LS3 engine and stopping power comes from front and rear Wilwood disc brakes.