Shaun White's Lamborghini Murcielago LP-640
Extreme Sports athletes like Shaun White are the rock stars of our generation. They are do things we wish we could, date women we wish we could, drive cars we wish we could and party like we wish we could.
Shaun White snowboards like we wish we could, winning gold medals at the 2006 and 2010 Olympics as well as almost a dozen other competitions.
The flying tomato has supposedly dated Bar Rafaeli, who is not a hideous woman. Of course my girlfriend is better looking but if she were to be abducted by aliens (note to Marshall from How I Met Your Mother: this is a better excuse for fantasizing) and Bar Rafaeli offered to buy me a top shelf drink, no well crap, I'd accept it.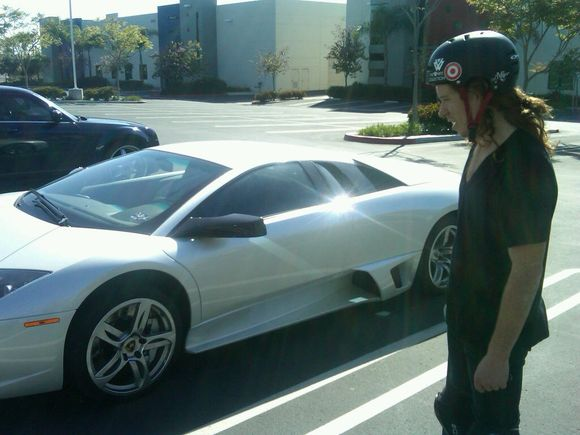 Most importantly, Shaun white has one of the coolest cars for sale right now, a Lamborghini Murcielago LP640. The LP640 is named after the output of its engine, 640-horsepower. The Murcielago will do 212-mph, fast enough to get from New York to Boston in six hours if you could maintain it all the way down 95.
Shaun White's partying is also up to rock star status. White was arrested for pulling a fire alarm in his hotel last weekend. White, who was obviously intoxicated at the time, yanked the fire alarm then tried to run in a cab (being responsible even though his Lambo would be faster) when another guest stopped the cabbie and told him the cops were on their way. White kicked the unnamed guest and then, according to the Washington Post, was running away from the guy, turned around and collided with him, resulting in a black eye.
Image via Interstate Mag.