Samuel L. Jackson's Maybach 57 S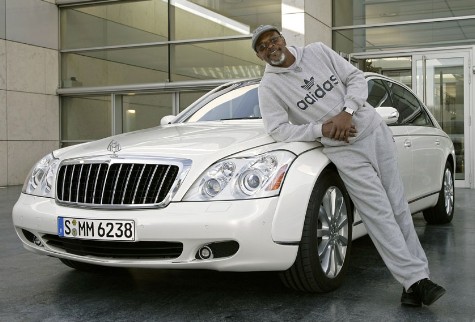 Actor Samuel L. Jackson smiles for the camera while leaning on his Maybach 57 S. The star in the upcoming movie Lakeview Terrace would be paying $7,899 a month if he financed his Maybach with 20% down and a 6.5% interest rate. The 57 S has an MSRP of $378,500. For that kind of money, he could have worn a nicer outfit. We'll let it slide though. Maybe it was his day off.
Photo via ridelust.com.