Say Goodbye to These Brands
Yesterday, as part of the viability plans for the U.S. Treasury, GM and Chrysler announced some of their model plans for the coming years. The consensus seems to be that $2 a gallon gas is only a temporary situation, and both companies are planning their future lineups around the importance of fuel efficiency.
GM announced that the poster-child brand for fuel inefficiency, Hummer, will be sold or phased out by 2010. A final decision on the off-road brand's fate will come on March 31, when the final viability plan is due. The Hummer brand is legendary, so chances are it will be sold rather than closed down.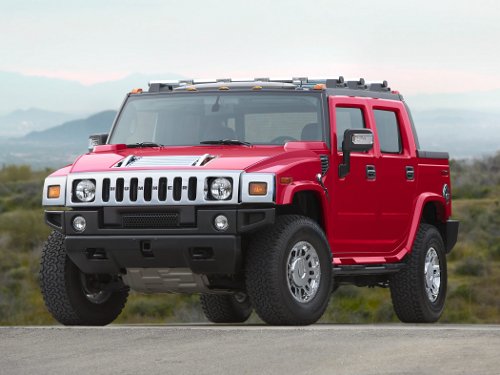 Saturn and Saab are also set to be sold or phased out. Saturn will most likely be closed down by 2012, when its current lineup will expire, but GM says that the sale of the brand is still a possibility.
GM is currently in talks with the Swedish government about a bailout for Saab, which would be necessary for a sale of the company, according to Autoblog. If Sweden doesn't step in, Saab could go bankrupt as early as this month.  Even if the Swedish government agrees to save Saab and a buyer is found, the cars will no longer be sold at GM dealerships, so there's a good chance that Saabs won't be available in the U.S.
Buyers should beware that if Saturn and Saab are phased out or no longer sold in the U.S.,  their cars will have very poor resale values. This is a common problem with brands that are closed down.  Eagle and Plymouth vehicles have lower resale values than mechanically identical cars made by Dodge and Chrysler, just because the extinct brands have less appeal to buyers.
New car buyers should be aware of the low resale value on these brands before taking out a long term car loan for a Saab or Saturn.  Without a sizeable down payment, many Saab and Saturn customers could be upside down on their car loan.
As we've already reported, Pontiac will become a niche brand focused on performance. GM will cut Pontiac's lineup down to just a few sporty models.
Chrysler has plans for a hybrid Dodge Ram and an alliance with Fiat, which would give the company small, fuel efficient cars without the cost of developing its own unique models. The popular and stylish Fiat 500 could make its way to the U.S. as part of that alliance.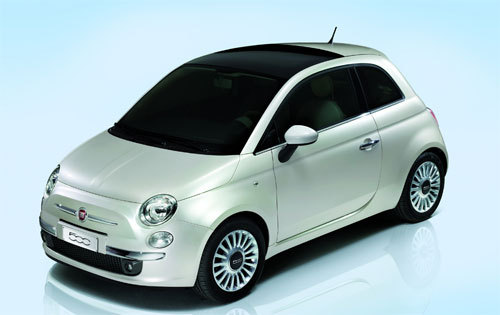 If the tiny Fiat 500 comes to America, it will bring some much needed style to the micro-car segment.
Picture Via Gizmodo.