smart USA Launches Lease Program
For those car shoppers who prefer a lease over an auto loan, smart USA launched its first national lease program through Daimler Financial Services Friday.
"Our new lease program allows customers added flexibility with financing options and allows smart customers to enjoy leasing benefits such as low monthly payments, driving a new vehicle every two-to-three years and ease of vehicle turn-ins," said Jill Lajdziak, president, smart USA, in a statement. "Given our strong residual value performance we are in position to offer the consumer this financing alternative. This option allows consumers to have all the benefits of the smart product and excellent cost of ownership."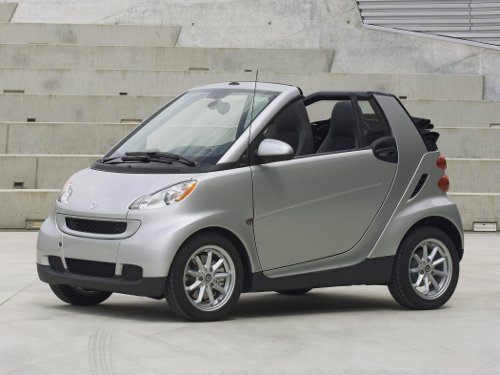 The lease program is available for all new smart models and consumers can lease the car for 24, 36 or 48 months. Car shoppers should be prepared to give about $1,800 at lease signing.
Daimler Financial Services and smart USA are offering qualified customers a $169 monthly lease payment on a new 2009 smart fortwo pure coupe through a 36-month, 10,000 miles-per-year lease.
"By launching this competitive leasing program, we are able to expand our current retail financing options and provide customers with another avenue to get into this exciting vehicle," said Andreas Hinrichs, vice president of marketing, Daimler Financial Services, in a statement.
With smart sales down about 60% compared to last year when gas prices were high, smart is looking for ways to lure customers back to its tiny car.