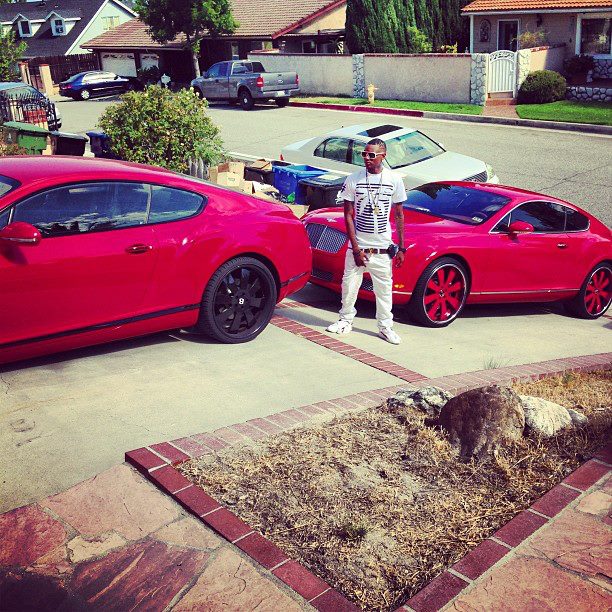 Soulja Boy posted this picture to Facebook of his driveway with two red Bentleys taking up all the parking. Not a bad problem to have. Both of Soulja Boy's Bentleys appear to be Continental GT coupes. It's a bit odd for someone to drop $300,000 – 400,000 on two grand touring cars in the same color. Soulja Boy has posted other pictures of the red Bentley with black wheels before, so it's possible the red-wheeled one belongs to a friend. Or maybe Soulja Boy just loves Bentleys and wants to frustrate the paparazzi by driving everywhere with a decoy car to throw them off.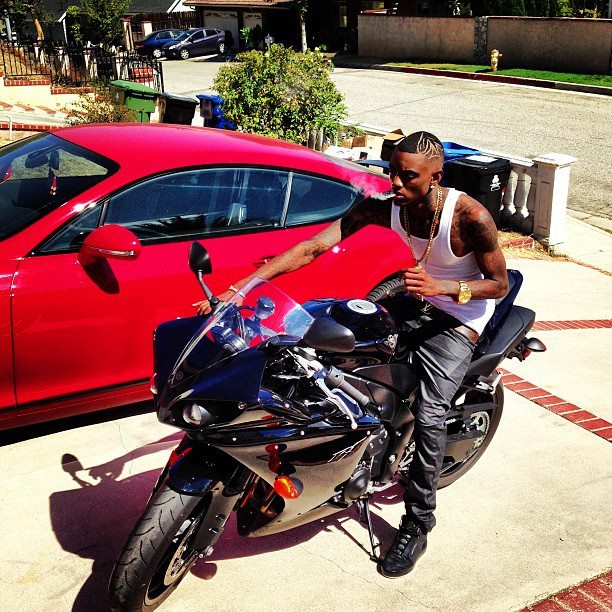 Soulja Boy also posted a picture of himself to Facebook sitting on a new Yamaha YZF-R1, which is much quicker than the $200,000 Bentley Continental GT despite only costing about $15,000. The Continental GT does have a slightly higher top speed than the R1 though, 197 to 186.
Soulja Boy has managed to turn what I assumed was a raunchy novelty song in Crank Dat (Rap Genius (lyrics NSFW) has an interesting alternative take on the meaning, saying that maybe the chorus is Soulja Boy saying he'll rescue a girl, but he doesn't have to like her to do it) into a successful rap career and is planning to release his fourth album in 2014.
Images via Facebook.