Suzuki Revives Free Gas For Summer Promotion
Suzuki is bringing back its "free gas for summer" incentive. Buyers will get a pre-paid gas card when they purchase a new 2010 Suzuki Kizashi, SX4 Sport, SX4 Sedan, SX4 Crossover, Grand Vitara or Equator.
"Suzuki recognizes the economic challenges Americans continue to face and thought this promotion was a great way to provide relief for car buyers," said Koichi Suzuki, executive vice president, American Suzuki Automotive Operations, in a statement. "Working through our U.S. dealer network, we're happy to extend this program to consumers across the country, providing potential buyers even more reason to consider purchasing a Suzuki during the summer shopping season."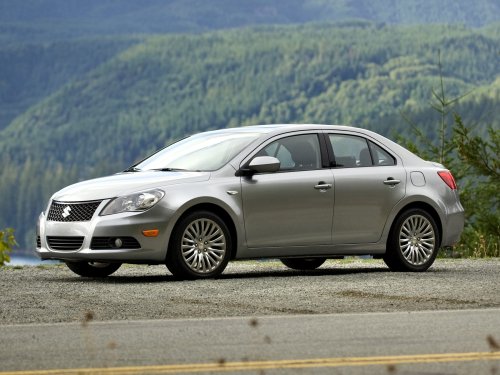 If you buy a 2010 Suzuki Kizashi, you'll get free gas for the summer.
The free gas program starts May 1 and runs through Aug. 31. The pre-paid gas debit cards will have between $280 and $442 on them, which Suzuki says is determined by several factors. The dollar amount will be based on an assumed three-month timeframe for summer driving, the car's EPA estimated highway mpg, the Federal Highway Administration's estimated average of 1,000 miles driven per month and the U.S. national average price of one gallon of regular gasoline as determined by the U.S. Energy Information Administration.
Suzuki has offered the free gas promotion the past two summers. But sales for the automaker continue to struggle. Suzuki was down 72 percent in March when compared to year-ago levels, and down 61 percent in February.
Suzuki says it is "recognized as the second most fuel-efficient automaker in Corporate Average Fuel Economy (CAFE) with 29.7 mpg, as reported in the EPA 2009 Light-Duty Automotive Technology and Fuel Economy Trends Report." Suzuki said it will also promote the incentive with giveaways on its Facebook and Twitter pages.