T. Boone Pickens-Backed Automaker Will Use Abandoned GM Plant
Automotive startup V-Vehicles is planning to take over a closed GM plant in Louisiana and build a car that it claims will change the automotive landscape in America. V-Vehicles executives and Louisiana state officials announced the plan on Wednesday, according to CNN Money.
V-Vehicles will renovate and expand the former Guide headlamp facility in Monroe, La., which made headlights for GM vehicles. The new manufacturing plant will create 1,400 jobs, according to the Louisiana Economic Development Web Site. Production is expected to start in 2011.
T. Boone Pickens is one of the major backers of the project. Pickens is famous for his TV ads calling for a shift toward wind energy for electricity and natural gas for cars as a solution to the United States' dependency on foreign oil.
V-Vehicles has not said if it will use natural gas instead of gasoline in its future vehicles. The company has not revealed any details of its future product lineup.
Tom Motano, a former designer for Mazda, will lead the design of V-Vehicles' cars. Motano designed the gorgeous RX-7 sports car and the iconic MX-5 Miata for Mazda.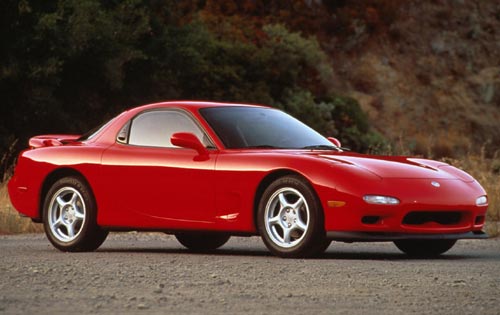 Since V-Vehicles is being very cloak-and-dagger about its future product line-up, here's an example of lead designer Tom Motano's work, the flatout stunning Mazda RX-7.
Image via Edmunds.