Survey Finds College Grads Want Cheap First Cars and Want to Pay Cash
Maybe it's the huge mountain of debt that college graduates are stuck with when they finish school or maybe it's a fear of financial commitment, but a recent survey by Capital One Auto Finance found that college grads want to pay cash and want a car that is very affordable for their first vehicle.
Capital One's yearly survey found that 44 percent, up from 29 percent last year, of recent college graduates plan to pay cash for their first vehicle instead of taking out an auto loan. The survey also found that 67 percent plan to buy a used vehicle instead of new.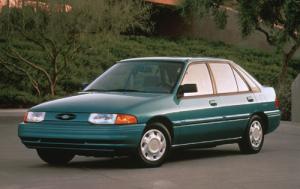 Vehicle price was the most important factor for grads and their baby boomer parents, the survey found.
The following survey result was a little surprising. Grads said their first car will cost within the same $1,000 to $5,000 price range as what baby boomers said they spent on their first car, SubPrime Auto Finance News reports.
"Armed with the right information, it is an excellent time to get a great deal, but it is important for first-time car buyers to take time to understand exactly what a car loan is, calculate what they afford, understand financing options, and not to be forgotten, know their credit score and how that score could affect the terms of their loan," said Sanjiv Yajnik, president of Capital One Auto Finance.
Capital One's survey also found that many young adults will navigate the car-buying process all by themselves, without the help of their parents.