Obama is Last Hurdle For Cash For Clunkers Bill
Now that the $1 billion cash for clunkers legislation has passed both the House and Senate, all it needs is President Obama's signature to become a bill. The cash for clunkers bill would give $3,500 to $4,500 to consumers who trade-in an old gas guzzler for a new, fuel-efficient car.
A potential downside to the cash for clunkers bill is that only an estimated 250,000 people will be able to take advantage of the trade-in incentive, the Detroit Free Press reports. Also, the money is expected to last only until Nov. 1 and could run out before then.
"I think we'll see the funds going pretty quickly," said Sen. Debbie Stabenow, a Michigan Democrat whose goal was to develop a program to help increase vehicle sales during the recession and is one of the main proponents of the bill.
The cash for clunkers bill is expected to be signed by Obama and could go into effect in about a month. If you've been waiting for the cash for clunkers bill to be passed so you can take advantage of the rebate, it's probably in your best interest to act fast before the funds are depleted.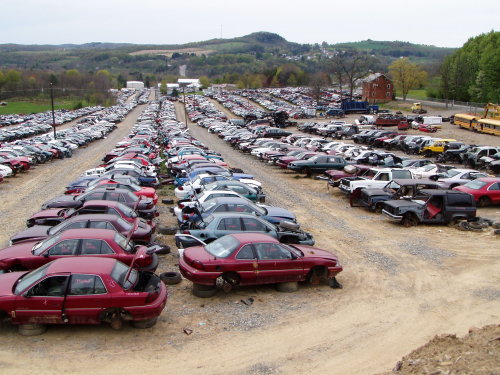 Consumers may be swayed to trade-in their old gas guzzlers with the cash for clunkers bill and purchase new, fuel-efficient cars.