Auto Loans Through Dealerships Closer to Being Exempt From Oversight
The Senate voted Monday to exclude auto dealerships in the financial overhaul bill. If passed, consumer auto loans through the dealership won't be regulated by the proposed Consumer Financial Protection Agency. President Obama will reportedly receive the bill to sign by July 4.
The Senate voted 60-30 to approve a nonbinding motion that urges Senate negotiators to exempt auto dealers from the supervision of the watchdog agency. Dealers have argued that having their auto lending regulated would mean fewer consumers would get approved for an auto loan or lease and it would cost borrowers more money.
Auto dealers were not able to get a vote on an amendment that would exempt them. But in exchange, the Senate agreed to a vote Monday on Senator Brownback's request urging Senate negotiators, who will work with the House in reaching a compromise version of the financial overhaul legislation, to exempt auto dealers, The Detroit News reports.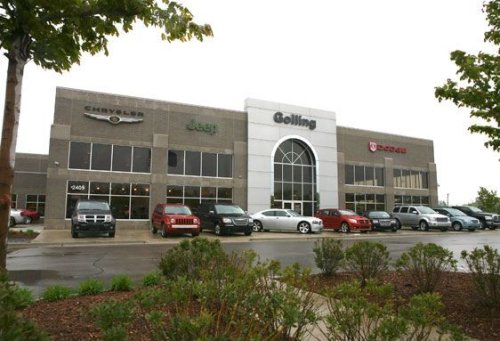 Dealers say that if the government regulates the auto loans it gives to buyers, it will be harder for shoppers to get approved and will cost more.
A version of the House financial overhaul approved in December exempted the auto dealers. The motion approved Monday urges the Senate to go along with the House version. Negotiators could still opt to keep the Senate language, although Monday's vote will make it harder.
"Dealers across the country are pleased that both the Senate and House are now on record supporting language which is pro-consumer and preserves dealer-assisted financing as an affordable, convenient and competitive source of credit," the National Automobile Dealers Association said in a statement.
The White House wants auto dealerships to be regulated and opposes exempting dealers from the watchdog agency.
"Auto dealer-lending is an $850 billion industry, which is larger than the entire credit card industry, and they make nearly 80 percent of the automobile loans in our country," said White House Spokeswoman Jen Psaki.
"Is there any question that these lenders should be subject to the same standards as any local or community bank that provides loans? Auto dealer-lenders sell auto loans to working families every single day, and while most dealers are no doubt above-board, some cannot resist the bigger profits that come from inflating rates, hiding fees, and tacking on overpriced add-ons."