Auto Loan Market Still Tough For Consumers With Bad Credit
When is the auto loan market going to turn around? When are car shoppers with bad credit going to be able to get approved for an auto loan? These questions are on the minds of not only consumers looking to get into a new car, but anyone who works in the automotive industry.
"We've seen a lot of stabilization in the credit markets," but auto loan lenders have not regained a "normal appetite for consumer lending," said Ellen Hughes-Cromwick, Ford Motor Co.'s chief economist.
We've already heard that the days of no money down and anyone with a pulse being able to buy a car are over, but economists and industry experts are having a hard time pinpointing exactly when the auto finance market will rebound. Many experts say it is slowly but surely coming back now, WardsAuto.com reports.
For the near future, there remains "a big portion of the population that won't be able to qualify for a new car," said Tom Kontos, EVP of customer strategies and analytics for the Adesa auto auction group.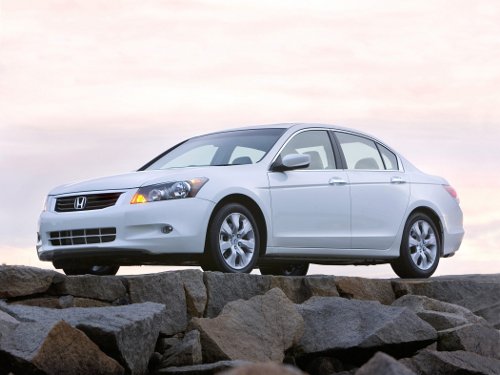 The auto loan market is not back to the point yet where shoppers with bad credit can buy a new car, like this Honda Accord, with relative ease.
Car shoppers may notice a recent increase of 0 percent auto loan incentives and discounted lease deals.
"It seems that the industry is getting back to old practices," said Sudarshan Mhatre, a senior analyst at PricewaterhouseCoopers.
Disciplined and targeted incentives are more preferable, he says. "If everyone gets on the incentive bandwagon, everyone loses."
So if you have good credit, you shouldn't have a problem getting approved for a car loan or lease right now.
But if you're one of the car shoppers with bad credit, you either will have to wait until the market improves or be prepared to give a large down payment and pay a high interest rate. You might not be completely shut-out of the auto loan market, even though things aren't back to normal yet.