Tanner Foust's VW Touareg
Tanner Foust just brought home a Volkswagen Touareg TDI R-Line. Of course the race driver and TopGear America star wouldn't be satisfied with a 240-horsepower SUV, even if it does manage 30-mpg, so Foust is already planning on customizing it.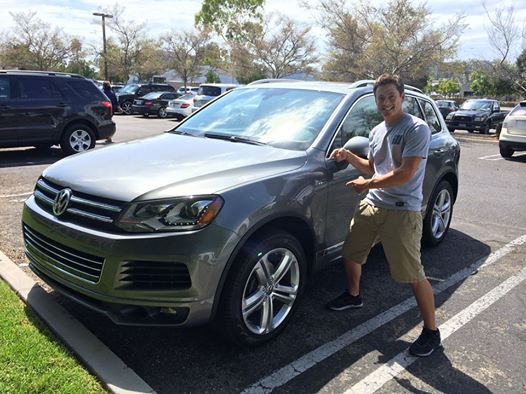 Tanner Foust posted this picture of his new Touareg TDI R-Line to Facebook with the caption "New Daily Driver… 2014 VW Touareg TDI Rline. Last time you will be seeing this thing stock! #foustedition."
The 2014 Touareg TDI R-Line has a 3.0-liter turbo diesel V6 engine with 240 horsepower and 400 lb-ft of torque that gets 29-mpg on the highway and 20-mpg city. That's not a bad starting point for a daily driven SUV, but not nearly as impressive as the old V10 TDI and its surprising power.