Tennessee Giving Extra $2,500 to Electric Vehicle Buyers
The state of Tennessee is offering a $2,500 tax rebate to the first 1,000 buyers of electric vehicles sold there. Tennessee's rebate can be combined with a potential maximum $7,500 tax credit offered by the federal government.
Tennessee will be the manufacturing home for the all-electric Nissan Leaf (pictured below) starting in 2012 and will be one of the first markets to sell the Leaf. Nissan North America is also headquartered in Tennessee.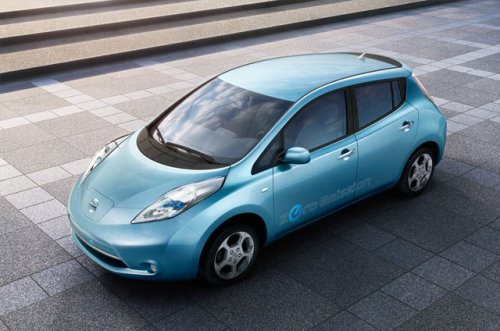 "Today's announcement is just one more step on the path to a green economy in the state of Tennessee and the nation," said Brian Carolin, senior VP, sales and marketing, Nissan North America, in a statement Wednesday. "The state has been a leader in the promotion of zero-emission mobility and is to be commended for creating the right environment for all-electric vehicles like the Nissan LEAF to be an option for consumers in Tennessee."
Nissan said in a statement that buyers can receive the rebate at Nissan dealerships throughout Tennessee, which will be applied at the time the vehicle is purchased. Nissan says the extra rebate could bring the price of a $32,780 2011 Nissan Leaf down to $22,780. Other states offering additional incentives for electric vehicles include California ($5,000), Georgia ($5,000), Hawaii, Oregon ($1,500), Washington, Maryland, and South Carolina.
Cars.com points out that Tennessee's tax rebate is different from the $7,500 federal tax credit. A tax credit only offsets taxes that you owe, and to get the full $7,500, you'd have to owe $7,500 in taxes after your other standard deductions. You'll receive the tax rebate of $2,500 no matter what you owe in taxes.