U.S. Bank to Provide Auto Leases For Chrysler Customers
Chrysler announced Wednesday that it has entered into an agreement with U.S. Bank to provide consumer auto leases on select 2010 Chrysler, Dodge and Jeep vehicles.
Chrysler, Dodge and Jeep shoppers can take advantage of auto leases from both Ally Financial and U.S. Bank if they choose to lease instead of taking out an auto loan to buy their next new Chrysler vehicle. The Chrysler 300, Chrysler Town & Country, Dodge Charger, Dodge Grand Caravan, Dodge Journey, Dodge Nitro, Jeep Wrangler and Jeep Liberty are all available to be leased from Chrysler.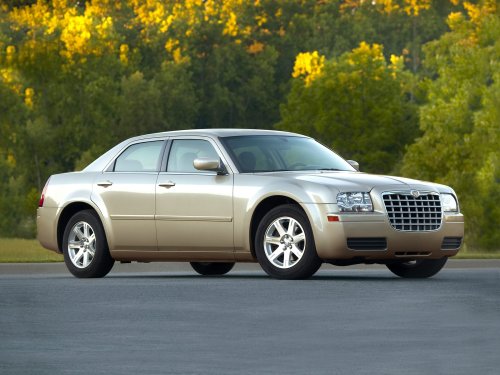 The Chrysler 300 has up to $2,000 in lease bonus cash this month.
Ally Financial is still Chrysler Group's preferred lender, and has financed about 50 percent of Chrysler Group retail sales so far this year. Chrysler Financial, Chrysler's captive lender before its bankruptcy filing, completely stopped leasing vehicles during the economic downturn and is still in the process of shutting down.
A good number of car shoppers still prefer leasing over buying with a car loan, so the move to offer more leases may help Chrysler sell more vehicles.
During September, shoppers can lease a 2010 Chrysler 300, Chrysler 300 C or Chrysler Town & Country minivan through Ally Financial and receive lease bonus cash of up to $2,000. Shoppers can also receive up to $2,000 in lease bonus cash on the 2010 Dodge Charger, Dodge Journey or Dodge Grand Caravan through Ally Financial.