Toyota has announced a recall on the floor mats of eight different Toyota and Lexus vehicles spanning six production years, totaling 3.8 million vehicles. The floor mats on these cars and trucks could cause, and may already have caused, an accident and should be removed immediately, and not replaced by another mat. According to Toyota, several popular cars and trucks have the faulty floor mats, including the most recent Camry and Prius models.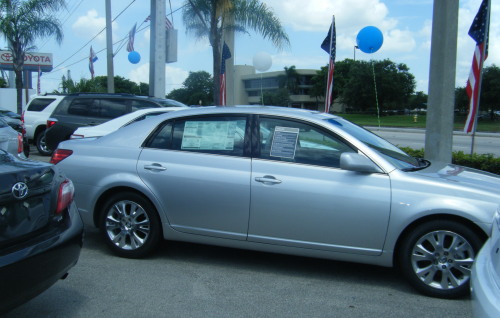 Toyota has released some instructions for what to do if your accelerator becomes stuck. Most of these will probably seem like common sense, but in the event of a catastrophe, common sense is usually the first thing to go. First, you should try to pull the floor mat off of the gas pedal. If that doesn't work, stand on the brake pedal and put the car's transmission into neutral. If the car can't be put into neutral, turn the key off, but don't remove the key from the ignition as that will cause the steering wheel to lock.
Owners of the following cars and trucks should remove their floor mats and not replace them until Toyota has equipped the vehicle with a replacement mat that can be effectively secured in place.
2007 – 2010 Toyota Camry
2005 – 2010 Toyota Avalon
2004 – 2009 Toyota Prius
2005 – 2010 Toyota Tacoma
2007 – 2010 Toyota Tundra
2007 – 2010 Lexus ES350
2006 – 2010 Lexus IS250 and IS350