GM and eBay End Online Car Buying Program
Today is the last day to buy a GM vehicle through auction Web site eBay if you live in California. The joint venture allowed consumers to bid on GM vehicles online through eBay, and then go to the dealer to fill out the auto loan paperwork and finalize the deal.
The marketing campaign may have appealed to car shoppers who are short on time or don't like the face-to-face negotiating with the salesperson when shopping for a car.
The program, which started Aug. 11, was only available in California and was rumored to go nationwide later this year, the Detroit Free Press reports. The program was extended through September.
GM Spokesman John McDonald said the eBay program saw 1.5 million unique Web visitors and generated more than 15,000 customer leads for dealers to follow up on. McDonald didn't know how many vehicles were sold through the program.
"We are calling it a success," McDonald said.
GM's current incentive program, called "May the Best Car Win", allows buyers to return their new GM vehicle between 30 and 60 days after purchase if they are not completely satisfied with it, no questions asked. The incentive is similar to a retail return policy, letting GM buyers get their money back if they decide to return the vehicle.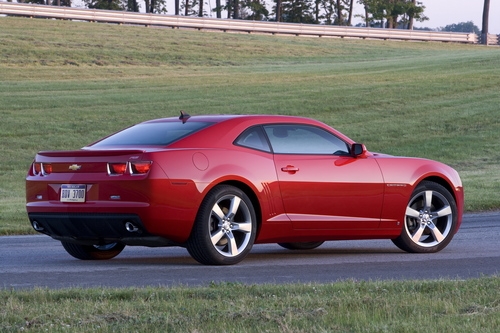 Although California car shoppers can't buy their new GM vehicle through eBay anymore, they can return it and get their money back if they aren't happy with it.