Toyota Managers Plan to Buy Cars to Bump Sales
Toyota isn't immune to this year's auto industry troubles. Last month we reported that Toyota is expecting to post its first loss in company history. Now, employees are taking it on themselves to help revitalize the company. Toyota managers have already taken a 10% cut in bonus pay. Now, they're planning to buy Toyotas themselves to artificially infuse the company with extra sales, according to the Associated Press.
A group of 2,200 middle managers got an in-house letter last month proposing a group buy of Toyota vehicles. At a meeting for managers on Jan 9, the request was made again. The purchases won't be mandatory, and the company has not requested that any particular model be bought.
Toyota has always had a family-like atmosphere. The company encourages employees to make suggestions to management on how the company could be improved.
In addition to adding additional sales to Toyota's yearly numbers, the voluntary purchases will show support for the company during hard times. Since there are only 2,200 managers inviolved in the group buy, the sales probably won't affect Toyota's bottom line very much.
The international sales slump that started in late 2008 has combined with a rise in the value of the yen to hurt Toyota's profits this year.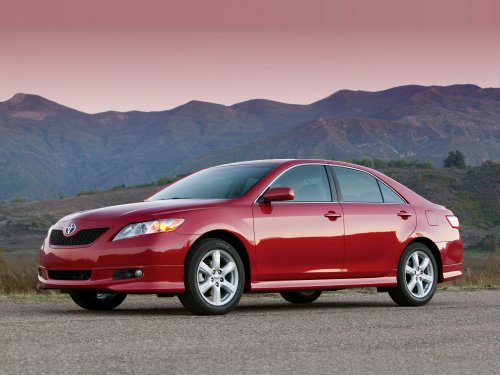 The Popular Toyota Camry is the best selling midsized car in America, but the company is still struggling this year.