Toyota to Close Japanese Plants for 11 Days Due to Drop in Sales
Toyota will stop production at its Japanese plants for 11 days in February and March, as the automaker's bleak U.S. sales mean Toyota dealers have a lot of cars sitting on their lots.
Toyota's U.S. December sales were down 37% from a year ago, marking the biggest decline in more than 25 years for the Japanese automaker,
reports Reuters
.
"I never expected the crisis to spread this fast and leave this deep a scar," said Toyota President Katsuaki Watanabe.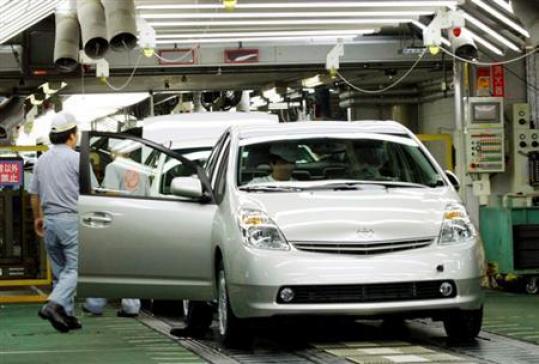 Besides a scheduled three-day production stop this month, this is the first time Toyota will halt production since 1993, when the automaker closed production for one day due to a strong yen battering sales.
Toyota plans to make the 11 days in February and March paid company holidays, a spokesman said.
"I'd like to believe that we'll hit bottom (for the U.S. economy) sometime this year," Watanabe said. "But if you look at the automobile market now, it's very, very tough. We need to proceed with the assumption that this situation could continue."
Image via boston.com.