Toyota Will Sell Certified Pre-Owned Hybrids
Certified pre-owned vehicles offer buyers a chance to mix the peace of mind that comes with buying a new car and the low price and low depreciation that come with buying used. Toyota announced today that they will start offering certified pre-owned hybrids for sale.
Certified pre-owned cars are available from new dealerships and undergo extensive inspection before being certified. The cars that make the cut are offered for sale with warranties that often are as long as the ones offered on new cars.
Toyota's certified pre-owned hybrid cars are given Toyota's standard 160-point certified pre-owned inspection, and then additional hybrid-specific checks are made.
Each vehicle sold under the Toyota certified pre-owned program will have a three-month, 3,000-mile comprehensive warranty, and a seven-year, 100,000-mile limited powertrain warranty. The cars will also have the balance of the original eight-year, 100,000 mile battery warranty.
Because hybrids have become popular in recent years, Toyota dealers now have used models for sale. Fans of the Prius, as well as the Camry and Highlander hybrids, will soon be able to purchase certified pre-owned models from Toyota dealerships. The Lexus hybrids, such as the popular RX300h, will also be offered as certified pre-owned.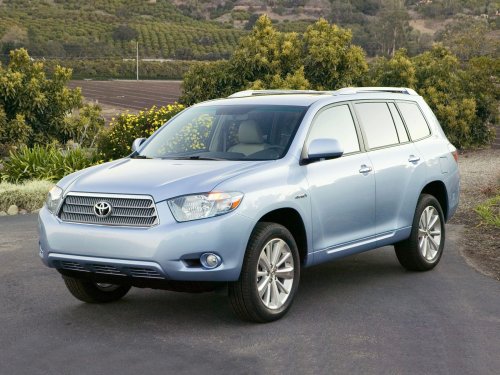 AToyota Highlander Hybrid