Treasury Preparing for Bankruptcy Loan for GM and Chrysler
It seems that the U.S. Treasury is expecting GM and Chrysler to file bankruptcy in the near future. The Treasury is having outside advisers start lining up the biggest bankruptcy loan ever, reports The Wall Street Journal.
At least $40 billion will be needed to loan the two struggling automakers if they file bankruptcy. Reportedly, people familiar with the matter said that the Treasury is talking to banks and other lenders about financing the massive loan.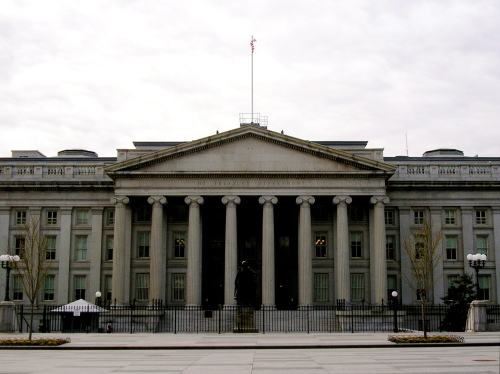 The story explains that this is just a back-up plan right now and that the main goal is to get GM and Chrysler to restructure so that the companies won't have to go into bankruptcy.
Apparently, private banks would provide the financing — known as a debtor-in-possession, or DIP, loan — with the government guaranteeing or backstopping the loan. If this happens, some of the financing would be used to pay back the $17.4 billion the government lent GM and Chrysler late last year.
If bankruptcy happens for Chrysler and GM, it seems the government is doing everything it can to keep the doors open so that Americans can still buy domestic cars and keep their jobs with the automakers.
Image via wikipedia.org.