2011 Chevrolet Cruze Named January Car of the Month by NADAguides
The 2011 Chevrolet Cruze was named January "Car of the Month" by NADAguides, whose website provides vehicle pricing and information.
"This is an impressive sedan and a nice surprise in terms of quality, comfort and standard features," said Troy Snyder, director of product development at NADAguides. "I found myself wanting to drive the Cruze over my personal vehicle for errands and just cruising around town. The creature comforts, handling and fuel efficiency are the real attraction points and things you get used to very quickly."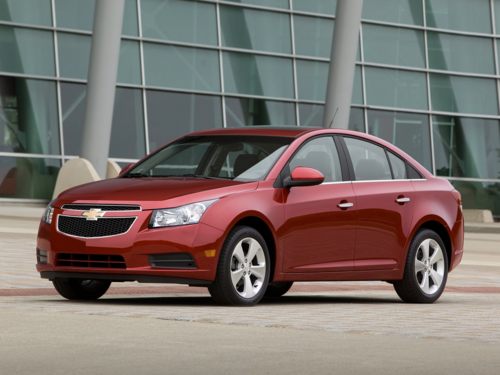 The Chevrolet Cruze was praised for its quality of engineering, fuel efficiency, safety equipment and value.
"We set out to redefine the compact segment with Cruze by offering customers more of the features they want than comparably equipped competitive models," said Lisa Hutchinson, Chevrolet Cruze marketing director. "The Cruze offers significantly more value than the competition with more standard equipment, segment leading safety features, segment leading fuel economy and a fun-to-drive ride characteristic."
The 2011 Chevrolet Cruze starts at $16,275 for the base model and goes up to $22,000 for the fully-loaded LTZ trim. It comes standard with a five-year/100,000-mile power train warranty.
The new Cruze features keyless entry, Bluetooth, leather interior touches, satellite radio, leather/power/heated seats and OnStar®. Other features include USB connectivity, remote start, premium audio, 10 airbags, vehicle anti-theft system, four-wheel ABS brakes and traction control.
The 2011 Chevrolet Cruze can be leased for $159 a month for 39 months with $529 due at lease signing in January. It can also be purchased with 2.9 percent auto loan financing for up to 60 months for qualified buyers.