28-MPG 2014 Acura MDX Price Starts At $43,185
The 28-mpg 2014 Acura MDX will start at $43,185. The third generation MDX will use a new platform that is 275-lbs lighter than the current generation, as well as being lower and skinnier. Like BMW with the new rear-wheel drive X5, Acura has figured out that most buyers don't need four–wheel drive and the third generation MDX will now be available with front-wheel drive as an option.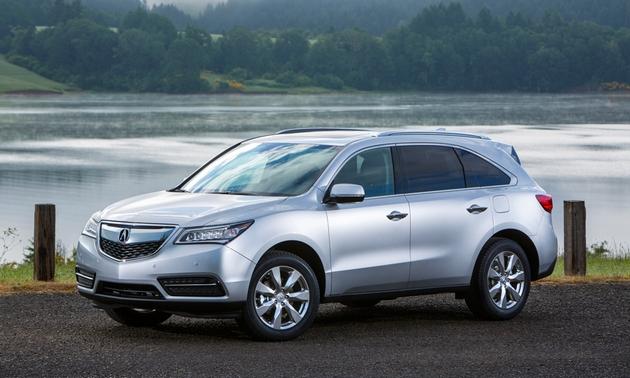 The 2014 Acura MDX will be powered by a 290-horsepower 3.5-liter V6 engine with 267 lb-ft of torque. The newer engine is smaller than the 2013 MDX's 3.7-liter, but actually makes more torque. Thanks to cylinder deactivation that allows the MDX to run on three cylinders, the more powerful new engine gets better gas mileage than the 2013 model. The 2014 Acura MDX gas mileage ratings are 20-mpg city, 28-mpg highway with front-wheel drive and 18-mpg city, 27-mpg highway with all-wheel drive.
The 2014 Acura MDX will seat seven and will come standard with leather seats that are heated in the front row and LED accent headlights standard. A tech package will add navigation, lane departure warnings, blind spot indicators and a forward collision warning.
Image via Autoweek.