Ariel Winter's First Car is a Mercedes-Benz C350
Ariel Winter plays Alex Dunphy, the sort of nerdy (if only by comparison) voice of reason to her older sister and her parents on Modern Family. When Ariel went car shopping for her first car, she needed to prove she isn't the nerd you've seen on TV, she needed an elegant, sophisticated and feminine car.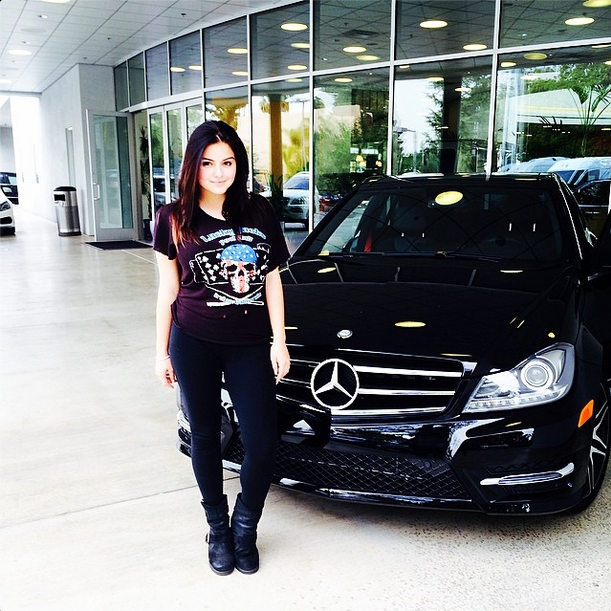 Ariel recently bought a Mercedes-Benz C350 with the AMG wheel package for her first car. With a 302-horsepower 3.5-liter V6 engine, it should be a pretty fun ride for a first car. According to TMZ, Ariel paid cash for the Mercedes, which has a retail value of around $50,000.
Ariel posted the picture above to Instagram with the caption "With my new bae 😉 thank you SO much @mbkeysmb ! Super excited to have this @mbusa beauty 😉 everyone go see Matthew Borlenghi at Keys European in Van Nuys! 🙂 #firstcar #mercedes #lucky #thankful #mybaby"