Art Deco Styling Replaces Bling on the 2015 Cadillac Escalade
When designing the new Cadillac Escalade, the goal was to make a luxury truck that was much less ostentatious than previous iterations. It looks like Cadillac has succeeded in that, instead of the yards of chrome we've come to know in the Cadillac, the newest model has a much more attractive art deco styling. While the new art deco Escalade still has a lot of chrome (sorry, "bright work" since we aren't aiming this one at the bling market), it isn't on the same level as previous generations. It looks like the GMC Yukon Denali will have some competition for more mature luxury SUV buyers.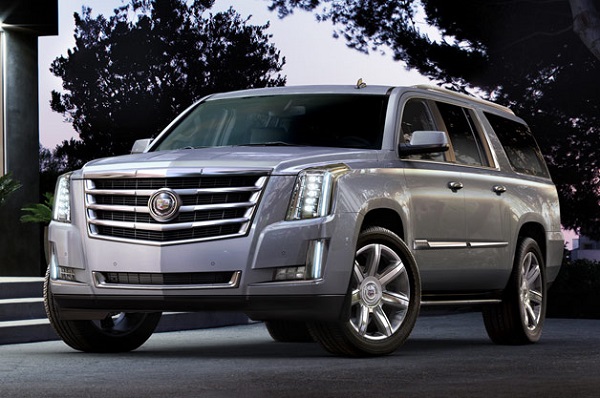 The 2015 Cadillac Escalade has full LED headlights and running lamps including an LED accent that seems to run underneath the body for an interesting look. The 2015 Escalade's grill is instantly recognizable, but doesn't monopolize the front of the truck as much as on previous models. The rear tail lights extend all the way to the roofline, bringing back the best design element of the mostly forgettable one year only 2004 Mitsubishi Lancer Sportback wagon.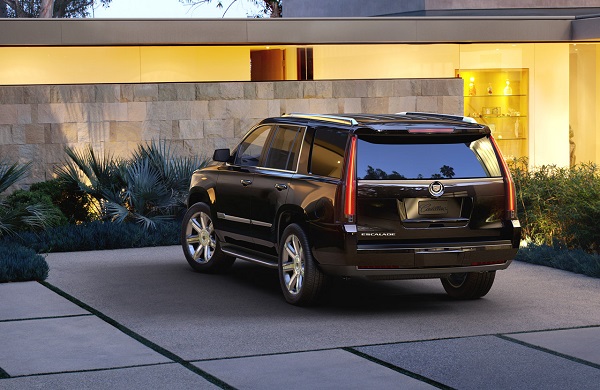 The 2015 Cadillac Escalade will be available in normal and extended wheelbase trims, with a new coilover front suspension and Cadillac's magnetic ride control working to provide an even better ride than the current Escalade. All 2015 Escalade models will be powered by a 6.2-liter V8 engine with 420-horsepower and 460 lb-ft of torque.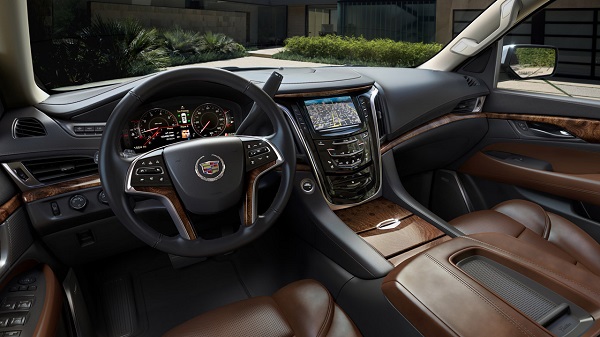 The interior on the 2015 Cadillac Escalade is the highlight, as always, and also where the truck most needs to separate itself from the Chevy Suburban and Tahoe on which it is based. The 2015 Escalade's interior looks incredibly inviting with more wood than most dorm rooms and stitched leather seats.
Images via Autoblog.