Kim Kardashian in Her Flat Black Porsche Panamera
Kim Kardashian was in Paris last weekend in her blacked out Porsche Panamera. Kanye West and Kim Kardashian have a flat black Panamera in their extensive car collection with black wheels, which matches Kim's Mercedes G-Wagen and is always good looking.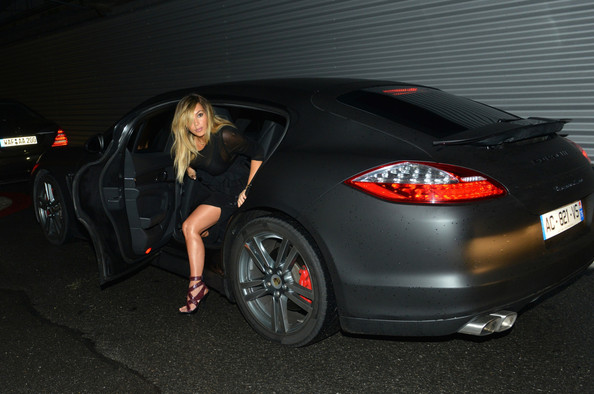 The Porsche Panamera is the perfect luxury car for a small family. You don't really need the space of an SUV like the Mercedes-Benz G-Class or the Dartz Prombron or even a Chevy Kodiak SUV, all of which Kanye and Kim also own.
The Porsche Panamera starts at $78,000 for the 310-horsepower Panamera S or up to $161,000 for the 516-hp Panamera Turbo Executive. The Panamera certainly isn't cheap, but it's got nothing on the million dollar Darts Prombron SUV the couple bought recently. It's also a lot classier than the Dartz, so it's a win-win.
Image via Zimbio.