Chrysler Announces it Will Lease Vehicles
Chrysler Group LLC announced today it will start leasing vehicles again for its U.S. customers on all 2010 Chrysler, Jeep and Dodge vehicles. The leasing program begins Thursday, Sept. 17.
GMAC, which currently provides Chrysler's customers with auto loans, will also finance the leasing. GMAC is also the finance arm for General Motors.
"We are pleased to re-enter the leasing market so we can offer customers the opportunity to lease vehicles at rates competitive with the marketplace," said Peter Fong, president and CEO – Chrysler Brand and lead executive for the sales organization, Chrysler Group LLC. "Our ability to offer additional financing options will benefit consumers who have long been fans of leasing and appreciate the flexibility this financing option gives them."
The Chrysler Town and Country, Dodge Grand Caravan, Dodge Ram 1500, Dodge Journey, Jeep Wrangler and Jeep Liberty all have special lease rates through Sept. 30. Check Chrysler's Web site to see the leasing incentives in your area.
Returning to the leasing market is a big deal for Chrysler, as it offers customers who prefer leasing a reason to check out Chrysler's vehicles.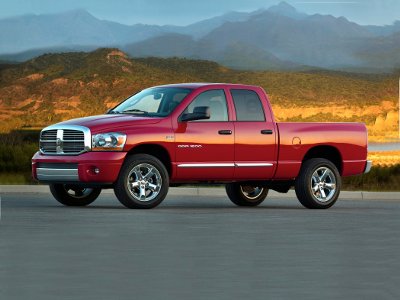 If you like the Dodge Ram but only want to lease your next vehicle, you're in luck, as Chrysler will start leasing again Thursday.