The Editor's Car Shopping Diary: Second Weekend at the Dealers
I began my car search several weeks ago doing lots of online research. I went to several dealerships two weeks ago to look and test drive cars.
I decided not to do any car shopping or research during Labor Day weekend, so I took the weekend off to relax. All last week, my goal was to finish the rest of my research and get all my ducks in a row.
So I called my insurance agent to see how much it would cost to insure all three cars I was considering (Honda Accord coupe, Nissan Altima and Mazda 6). Since I knew I'd be leasing, they had to increase my coverage because of the lease. I already had full coverage, but when leasing, you have to carry more liability coverage than if you were buying the car.
The Mazda 6 was the cheapest. The Honda Accord coupe was only $5 more over six months. The Nissan Altima was about $100 more expensive than the Honda over six months. It was a big increase. This gave me another reason not to buy the Altima, since it was my least favorite car to begin with, and the most expensive to insure.
My next step was to see what my FICO score was. Since I already ordered my free credit reports at the beginning of the year, I went to MyFICO.com to order it. It cost me $16 and I was able to view and print it online. MyFICO.com also gives you a full credit report along with the score.
The site has an awesome FICO score simulator, based on your current score. It predicts what your FICO score will be if you pay down your credit card balance, for example. This was really helpful and it allowed me to plug different scenarios into it to see how I could increase or decrease my score. This alone was well worth the $16.
So now that I had gathered all the insurance and credit score information, I needed to find out how much I could get for my trade-in vehicle. Saturday morning, I went to Carmax, a used car dealership, to see what they would give me for it.
The appraisal process was pretty easy. They drove the car, looked at it and came back with a number. The entire process took about 45 minutes. They printed out the written appraisal, put my information in the computer and let me know the offer was good for seven days.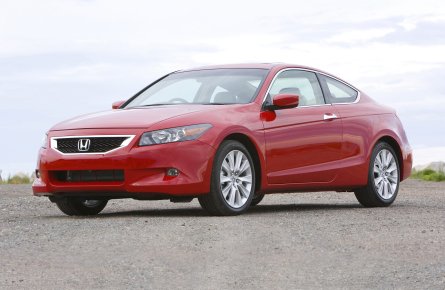 My next stop was a different Honda dealership, as the last one I went to, Delray Honda, was not a pleasant experience. I went to Holman Honda in Fort Lauderdale, since it's the closest one to where I live. They weren't too busy, but a salesperson approached me and offered to help. I told him I was interested in the Accord coupe, and that I had already test-driven it. I was there to see what kind of inventory this dealership had.
Just like the last one, they only had a few of the coupes and a lot of the sedans. While I was looking at the coupes, something really caught my eye. One of the Accord coupes' price was whited-out on the window sticker. I looked really close and saw that the price was increased about $2,000. While I was shocked that the price increased so much, it didn't totally surprise me since the inventory was so low.
I was looking for a good deal, so paying above MSRP didn't sound like something I even wanted to entertain. This supply/demand and price issue helped me knock the Honda Accord coupe off my list. My next stop was to go back to Maroone Nissan in Delray.
In my last story, I wrote about the bad experience I had there. But after the ordeal, the sales manager and general manager called me to apologize and ask me to come back and take another look at the Altima. I decided to give them another chance.
Mentally, I was trying to wipe the slate clean and start over. The sales manager was very nice to me when I got there and had a different salesperson than I had last time help me. We spoke about the Altima and I told them that I found out the insurance was more expensive than the other two cars I was considering, so I'd have to get a really good deal on the car to justify paying more for insurance, especially since it was my least favorite of the three.
While I was waiting for the salesperson to pull the car up for a test drive, I was observing a couple in the showroom with another salesperson. They were speaking very loudly and were very angry. The couple was trying to tell the salesperson that the deal wasn't what they wanted. The salesperson then started yelling and speaking over them, telling them they were confused and didn't understand the deal at all.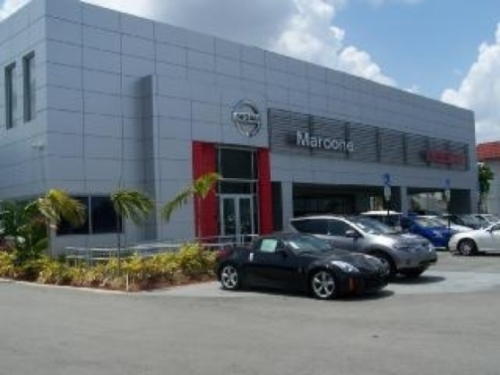 I was standing behind a Nissan Cube, just watching in awe, like a bad train wreck. I wasn't eavesdropping, as everyone in the entire showroom could hear the conversation. I couldn't believe how condescending the salesperson was being to this couple. He kept telling them they were confused and didn't understand what he was telling them! This just made them angrier and the man got up and told the salesperson they were leaving. This was the second time I witnessed a poor display of customer service at this dealership. I was just shocked how disrespectful the salesperson was being to this couple.
Then the salesperson who was helping me took me out to show me the Altima sedan and coupe. We drove both. This was a lengthy process as the salesperson really explained every feature of the cars in full detail. This was great information, but I had already driven the sedan, so it was a little repetitive.
I was impressed with how well he knew every single detail of the cars. I believe a salesperson should be an expert in the product they are selling, and this salesperson clearly was. The salesperson answered all my questions about the cars and all my questions about the current incentives.
After we went back into the showroom, they ran some numbers for me for the sedan, as I decided the couple was too small. They gave me a quote for the base model Altima and an Altima with the options I wanted. They also ran the numbers with three different down payments, showing me what my monthly payments would be. This was extremely helpful because seeing the numbers on paper helped me figure out that the car was just more than what I wanted to pay.
The Altima was a great car, but in the end, the monthly lease payments were too high and the insurance was the most expensive. Also, the styling of the car just wasn't sporty enough for me. In my opinion, it seems like the Altima sedan is more of a family car than a single person's car.
My one-on-one personal experience the second time around at Maroone Nissan in Delray was a night and day difference. It definitely was a huge improvement. My advice to car shoppers is if you have a salesperson who you don't like or have a bad experience with, ask to speak with the sales manager. Tell them about the experience and if the vehicle is still on your short list, ask the sales manager to place you with a different salesperson who can better assist you.
Don't let a bad experience with a salesperson keep you from buying the car if you really like it. You should be equally happy with the car as you are with the salesperson, finance manager and entire dealership experience.
*Liz Opsitnik is the Editor of AutoLoanDaily.com. This is the second in a series of stories following her actual car buying process.
Bottom image via Autotrader.com.
Copyright © 2009 AutoLoanDaily.com. All rights reserved. This material may not be published, rewritten or redistributed without permission.