Chrysler's Lenders Claim Death Threats, Allowed Delay
As Chrysler's bankruptcy filing unfolds, news that some of the automakers' lenders had received death threats prompted the lenders' lawyer to request their identities remain secret.
"People who have been identified publically of the first lien debt in this group have received death threats, which they perceived as bona fide," said Thomas Lauria, the attorney for the objecting Chrysler lenders known as Non-TARP Recipients.
Death threats? People really are so up in arms about the lenders involved in Chrysler's bankruptcy that they are threatening to kill them?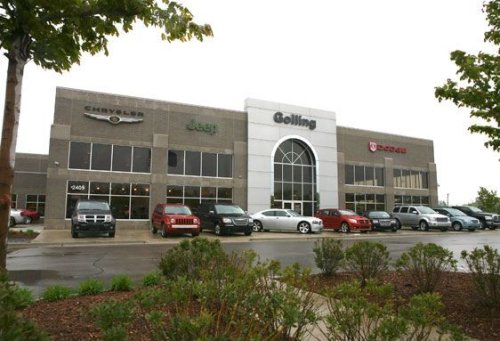 U.S. Bankruptcy Judge Arthur Gonzalez delayed a hearing on Chrysler's plan to sell its assets to a new Chrysler-Fiat partnership after objections from at least two Chrysler lenders that said they had only had a few hours to review the plan,
the Detroit Free Press reports
.
The hearing has been rescheduled for 2:30 p.m. Tuesday.
Over the weekend, Chrysler dealers said the customers who came in had mixed opinions on the automaker's bankruptcy filing. Some were looking for an amazing deal, some were those who have always purchased a Chrysler vehicle and want another and some were just looking and were a bit skeptical about Chrysler's future.
Some car shoppers who spoke to the Associated Press recently said they were encouraged by President Obama's pledge that the government will back warranties issued by Chrysler,
the AP reports
.
Image via motortrend.com.