New Chrysler Incentives Expected Soon
Even though Chrysler has filed for Chapter 11 bankruptcy protection, it still needs to sell cars. The automaker is expected to announce some new incentives Tuesday.
"Employee Pricing Plus Plus" is over, but Chrysler is expected to offer potential buyers big price cuts on its vehicles in the form of
dealer cash incentives
. A dealer cash incentive is money that the manufacturer gives the dealer to help close the deal. The dealer will use this money to protect its profit margin on a sale. It gives the dealer room for the buyer to negotiate on the price of the vehicle and still make a profit.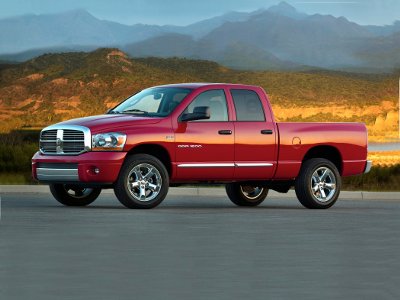 If you're still in the market for a Chrysler vehicle like the Dodge Ram, the automaker will announce new incentives today.
Chrysler is also expected to offer customer rebates, most likely loyalty incentives for those who have purchased a Chrysler, Jeep or Dodge vehicle before.
Chrysler Vice President of Sales Steve Landry said that the automaker probably will not offer a car loan payment protection program for customers who lose their income. He said this type of incentive didn't seem to work well for other automakers,
CNN Money reports
.
And now that GMAC is behind the financing of car loans for Chrysler buyers, we'll wait to see if there will be a low interest rate financing incentive announced as well.