Consumers Having Trouble Getting Mortgages, But Not Auto Loans
The federal government bailed out our major lending institutions a year ago and yet some Americans are still having trouble obtaining a loan. Why? The trouble stems from debt-securitization markets.
Debt-securitization markets were the source of about 60 percent of all credit in the U.S. before the recession hit, The New York Times reports. And because the Federal Reserve has been so heavily involved, it now wants to slowly back out so private investors can invest and support the markets.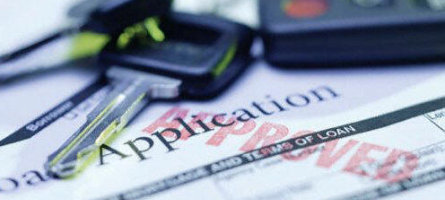 Consumers may be surprised to find that it's not as difficult as they think to get approved for a car loan now that the market is rebounding.
Basically, banks bundle their loans into securities and sell them to investors, which gives them more money to lend to consumers. Things like mortgages, student loans and auto loans are all part of debt-securitization markets.
When the market crashed, investors lost a lot of money. So now they're leery about jumping back in to buy these securities.
But consumers should know that although getting approved for a mortgage is still going to be harder than it was before the recession, things like auto loans aren't as difficult to get approved for as people would think.
The government's TALF (Term Asset-Backed Securities Loan Facility) program gave investors low interest rates to buy securities like credit card debt, car loans and student loans. This means that auto financing lenders have money to lend to car shoppers.
Bonds backed by consumer debt are being issued at costs close to those before the financial crisis, an indication that the market is functioning again, The New York Times reports.
So if you're in the market to buy a car and think you won't get approved for the auto loan, you may be surprised that it's not as difficult as obtaining other types of credit. Make sure that if you have not-so-perfect credit that you have a decent down payment to give to the dealership, which lessens the risk for the lender.